Dear Friends,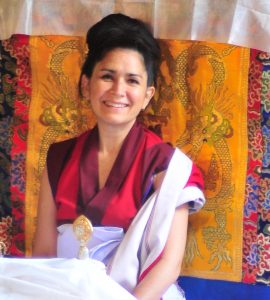 Sometimes our own minds can be unbearable and intolerable. It is a reality that most people do not deal with until they have to – how body and mind can become injured, an injury that no one can see but which silently takes over our lives and disorients our sense of self. This is what trauma can be like. It is a terrible experience that sticks or one we cannot so easily become unstuck from. As Van der Kolk puts it – "Being traumatized means continuing to organize your life as if the trauma were still going on—unchanged and immutable—as every new encounter or event is contaminated by the past."
He says,
"When something reminds traumatized people of the past, their right brain reacts as if the traumatic event were happening in the present. But because their left brain is not working very well, they may not be aware that they are reexperiencing and reenacting the past—they are just furious, terrified, enraged, ashamed, or frozen. After the emotional storm passes, they may look for something or somebody to blame for it. They behaved the way they did because you were ten minutes late, or because you burned the potatoes, or because you 'never listen to me.' Of course, most of us have done this from time to time, but when we cool down, we hopefully can admit our mistake. Trauma interferes with this kind of awareness, and, over time, our research demonstrated why."
Excerpt From: Bessel van der Kolk MD. "The Body Keeps the Score: Brain, Mind, and Body in the Healing of Trauma."
This issue of how the past can remain present is one that is a deep concern of Buddhist philosophy, so Buddhism and Trauma theory are natural conversation partners for so many reasons. One interesting intersection is in concern over meditation and its goals. Both share this interest in how a person can learn to let go of the past, how to reinhabit the body in a present-moment way (even when that can be difficult or horrific). They both share this concern with rewiring the nervous system to reign in present moment awareness in the midst of extreme states.
Another shared concern between Buddhism and trauma theory is how the body can stay stuck in past states, even without the mind realizing why. Van der Kolk says,
"Some people simply go into denial: Their bodies register the threat, but their conscious minds go on as if nothing has happened. However, even though the mind may learn to ignore the messages from the emotional brain, the alarm signals don't stop. The emotional brain keeps working, and stress hormones keep sending signals to the muscles to tense for action or immobilize in collapse. The physical effects on the organs go on unabated until they demand notice when they are expressed as illness. Medications, drugs, and alcohol can also temporarily dull or obliterate unbearable sensations and feelings. But the body continues to keep the score."
There is this whole process, of healing, that involves coming back into integration with bodily experience. Learning how to safely feel the body and how to calm and soothe ourselves viscerally. For me, Vajrayana meditations have always been the most powerful way to do that, so I know first hand how powerful a meditation practice can be. The good news of trauma and meditation is that it is possible to heal from trauma and that meditation can help. But the reality is that meditation does not actually always help. This is why when I think of the meditation teacher of the future, I know that without question, they must be trauma informed. What exactly that means, though, is an issue that I want to highlight this weekend. Some of the questions I will address are:
What do we do when sitting in silence makes things worse?
What about those for whom meditation increases anxiety?
What happens if someone has PTSD flashbacks when meditating?
The concepts of trauma have changed so much from the time when it used to be thought of as something that only Vietnam vets would have, to thinking even beyond PTSD to how people manage traumatic stress in their lives. I anticipate that the frameworks for trauma and resilience will continue to change too. One direction I see is in the sense in which the concepts have tended to be ethnocentric. Being a multi-cultural person, this has been really clear to me, but it is also something that we talked about as a community when Lewis was one of the guests last year. She raised this issue of a very different way of healing from trauma and cultivating resilience among the Tibetan Buddhists she had studied in her ethnographic work in a community that had faced so much violence and oppression. Lewis documented this in her recent book, Spacious Minds, Trauma and Resilience in Tibetan Buddhism. One difference she notes is a difference in approaches to meeting distress, in attitudes about suffering and its role, a worldview that primes them for letting go of negative emotions, an orientation towards recovery. As I think through what trauma informed meditation instruction is, I also consider what it means in a multi-cultural context, which meditation instruction often is.
This Saturday I look forward to offering a workshop on Trauma Informed Meditation Instruction, and hopefully to open up a space for thinking through these issues in a way that is as multi-cultural and curious as it is empathetic and compassionate for the people in our meditation class who may be processing tremendous hardships. This workshop is for meditation instructors who want to prepare for the realities of teaching in the midst of a global mental health crisis and who want to be prepared for helping people when normative approaches to meditation instruction won't work.
A major issue here is how to be an assuring, steady and empathetic presence, so that we don't retraumatize, so that we can be a part of the healing. I think of a quote from Van der Kolk's, The Body Keeps the Score, " As long as their caregivers remain calm and responsive to their needs, they often survive terrible incidents without serious psychological scars."  However, there are limits and constraints to what a meditation instructor can do, in terms of the scope of the role and the scope of the training. I want to help clarify that and open up conversations about responsible care, boundaries, promoting resources and referrals and seeing oneself as one factor among many that can contribute to a person's healing journey. With all this at heart, I look forward to this Saturday's workshop.
My very best to you always,
Excerpts from: Bessel van der Kolk MD. "The Body Keeps the Score: Brain, Mind, and Body in the Healing of Trauma."
---
TRAUMA INFORMED MEDITATION TEACHING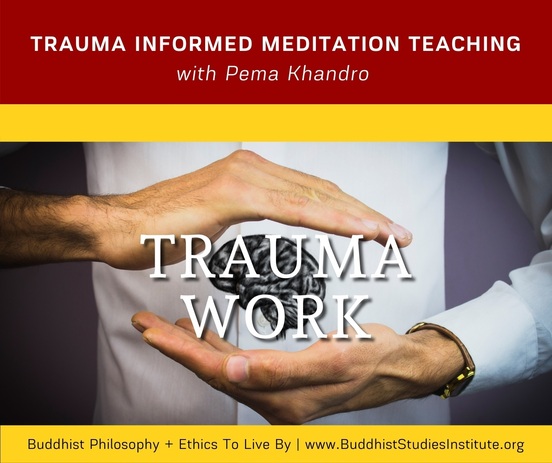 Saturday, November 13th, 2021
10am – 1pm PT | 1pm – 4pm ET
Geared towards supporting Meditation Instructors, this class is open to All.
It is also offered as part of the 150-hour Meditation Instructor Training curriculum offered through the Buddhist Studies Institute.
---
MEDITATION INSTRUCTOR TRAINING
Meditation Instructor Training
With Pema Khandro, Aruna Rig'dzen, & Dr. Satya
Late Enrollment Closes Nov 12th, 2021
Oct 30th 2021 – Feb 26th 2022
Robust, 150 hours of In-Depth Training
Self-Paced Curriculum & Live Classes
Teaching Practicum & Weekly Mentoring
Traditional Meditation + Buddhist Philosophy + Buddhist Ethics
Completely Traditional + Completely Current
For Teachers Facing A Diverse Tumultuous World
The Meditation Instructor Training supplies the fundamental knowledge and experience necessary to lead meditation classes and one-day meditation intensives.
From a Buddhist point of view, when we know how to meditate, we learn how to work with mind and emotions. We have a practice for unraveling conditioned scripts and unconscious habits. Meditation is a pathway to discovering human goodness by making peace with our mind. Ultimately, it is a method for getting free from dissatisfaction, resolving confusion and waking up to see reality more clearly.
---
PEMA KHANDRO'S BIRTHDAY CELEBRATION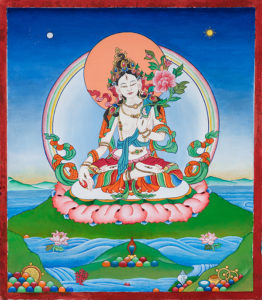 December 16th, 2021
Save the Date – Details Coming Soon
This program is offered as part of our annual year-end celebration on the birthday of Lama Pema Khandro Rinpoche. Every year on Pema Khandro's birthday, the community celebrates together. Please join us!
Pema Khandro's birthday wish is for donations to go to the Dakini Mountain Emergency Fund. All of the proceeds from this event will go to support the fund. Due to the temporary closure of Dakini Mountain as a result of the pandemic, this year's fundraiser is more important than ever!
---
UPCOMING EVENTS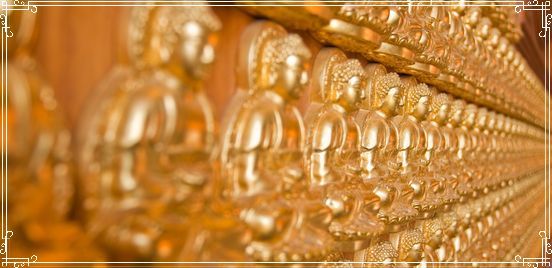 Daily & Weekly Programs
November
December
January
As more details roll out for our Upcoming Events, please visit the Event List Here.
---
SELF-PACED COURSES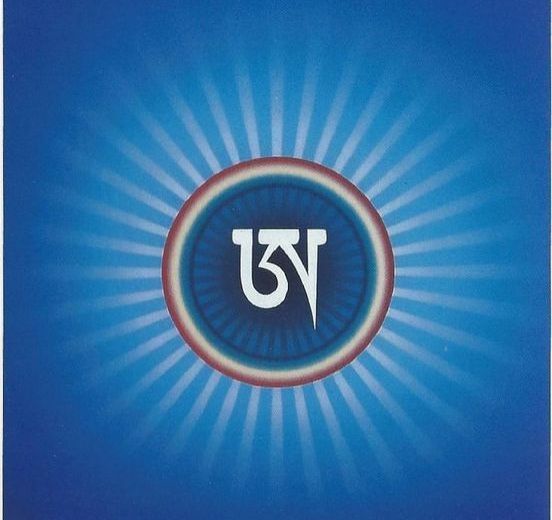 Online Training with Pema Khandro – Learn at Your Own Pace
Includes 1 video recording.
Considered the practice most similar to our experience at death, Dream Yoga is about navigating in the real and unreal aspects of our experience without falling asleep to awareness. It is a practice of recognizing the nature of our minds.
This Teaching focuses on the Tibetan Buddhist methods for navigating Dream, Waking Life, and Sleep.
Waking, dreaming, and deep sleep present transformations of perception and they highlight the continuity and discontinuity of experience. Through recognizing the opportunities for meditative awareness in these states, we can understand our own minds and face all our experiences with greater presence. A teaching based on the Six Yogas of Naropa – which is a system of harnessing ordinary experience for awakening.