Dear Friends and Members,
I don't consider myself a historian but what I have learned about the history of Buddhism has often been quite surprising to me.
One thing I didn't know was that about 200 years after the Buddha lived, Buddhism was a very small sect in the great Indian subcontinent.  Who knows, perhaps it could have died out.  
But someone took an interest in Buddhism and changed the course of history and, perhaps you could even say, made it possible for you and I to study and practice Buddhism today.
Who was this person?  His name was Ashoka and he was the emperor of India from 265 BCE until his death in 238 BCE, about 30 years.  
Ashoka was one of the most religious political leaders of all time.  And he was a man of action, particularly when it came to the Buddhist teachings.  He is said to have built 84,000 stupas and monasteries throughout India, sponsoring vast amounts of religious activity and fostering Buddhism to become a very strong religion in terms of people practicing it and the infrastructure to support that practice.  Some even credit him with making Buddhism a dominant religion throughout Asia as he was the first to send significant missionaries to other countries.
From what I've seen of Buddhist history, it is evident to me that Buddhism waxes and wanes depending primarily on material support.  Perhaps that seems a surprising or controversial statement.  
Of course, Buddhism depends greatly on exemplary leaders who teach and sincere practitioners who practice.  We need great leaders and practitioners to keep Buddhism a living religion and one of integrity.  
And patrons are absolutely necessary to fund Buddhist monasteries, pilgrimage sites, teaching organizations, art, texts, and even things like websites in today's world.
That's why I'm asking you to be a patron of Dakini Mountain, the new Buddhist Retreat Center in Northern California founded by Pema Khandro.  The history of Buddhism continues, thankfully; it's being made right now and you can be part of it.
Patrons are needed and will be needed for as long as Buddhism exists.  In today's world, we do not have Emperor Ashoka but we have you and me.   And together, our patronage makes a difference.  Really, that's all there is, people like us, who have the opportunity to support these teachings to continue and to flourish. 
If you feel as I do that there is immense value and benefit for us as individuals and for us as the community of beings on this earth from the Buddhist teachings, and in particular the Buddhist teachings given by Pema Khandro, I ask for your support.
Funds are needed for critical maintenance, property tax and insurance.  Already over $15,000 has been raised for 2021.  On behalf of Dakini Mountain, the Buddhist Studies Institute and the nonprofit organization, Ngakpa International, I'd like to give a profound "thank you!" to all who have already contributed and gotten this project as far as it has already come.  
$35,000 more is needed now to make the 2021 Dakini Mountain budget of $50,000.  Any amount you give, large or small, makes a difference.  Thank you!

For more information about Dakini Mountain, visit www.DakiniMountain.org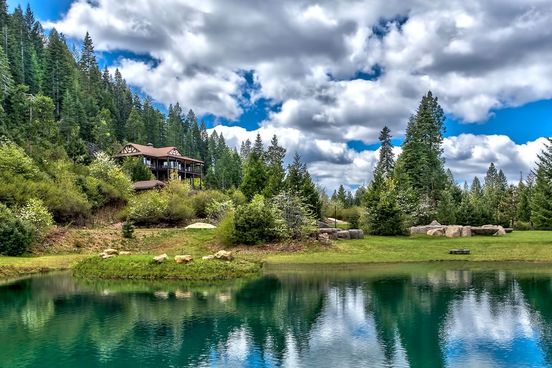 Gifts can also be made by check, payable to Ngakpa International, and mailed to Dakini Mountain, P.O. Box 2396, Nevada City, California 95959, USA.
Ngakpa International is a 501(c)(3) nonprofit EIN 68-0529687 and all gifts are tax-deductible as allowed by law.
Wishing you joy and happiness,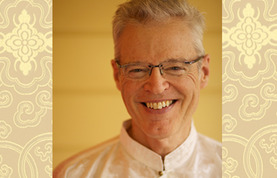 Janak
Director of Fundraising
Ngakpa International
Buddhist Studies Institute
Dakini Mountain Retreat Center
P.O. Box 2396
Nevada City, California 95946
USA