EXCELLENT PATH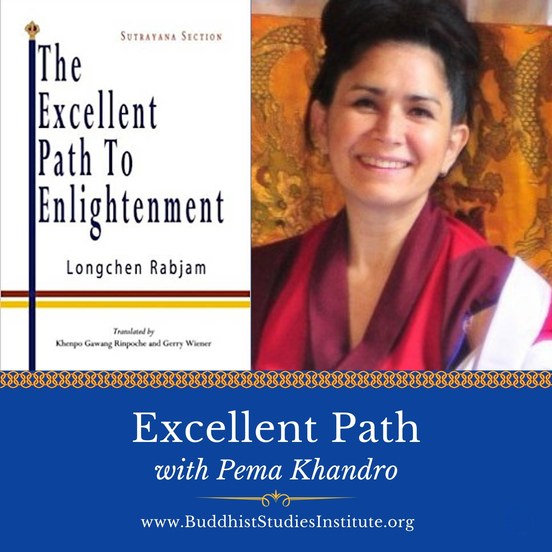 Buddhist Philosophy Online – Open Teaching Webcast
September 22nd, 6-6:30pm PT | 9-9:30pm ET
A 30 minute guided meditation and online teaching with Pema Khandro. Free and open to the public.
This is a monthly class to support your meditation practice and meet the challenge of integrating meditation into a full, dynamic life. This class will include meditation instruction, Buddhist teachings, and remedies for navigating through challenges to practice.
---
NGONDRO TRAINING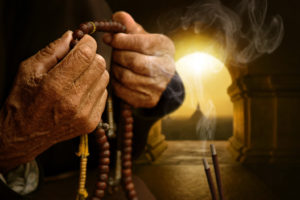 Ngondro Training – Module 4 – Intrinsic Wisdom
Sept 28-30th, 1-3pm PT | 4-6pm ET
It is possible to join Ngondro Training at any time and it can be taken in any order. Join current modules live and take previous modules at your own pace. This module will focus on Intrinsic Wisdom including Receiving the Four Empowerments and Merging into Buddhahood.
Ngondro are the foundational practices for purifying, training and empowering the body-mind. They form the basis of Vajrayana meditation and serve as the foundation for the highest practices of the nature of mind. Ngondro means 'before going.' In traditional Vajrayana practice, it represents the cognitive, physical, emotional and philosophical components which are keys to the practice liberation.
This Ngondro training focuses on the foundational esoteric practices of the Nyingma tradition, of Tibetan Buddhism which emphasizes reliance on intrinsic wisdom, through its highest teaching, Dzogchen. The Heart of the Vast Expanse is a cherished cycle of the Nyingma lineage. It is also known as the Longchen Nyingthig, (klong chen snying thig). This is a cycle revealed by the brilliant eighteenth century Buddhist yogi, Jigme Lingpa, poet, leader, historian, and treasure revealer, whose texts synthesize Longchenpa's teachings.
Pema Khandro reserves Ngondro teachings for serious students who wish to do intensive contemplative training. Dedicated to training yogis, householders and lay people outside of the monastery, Pema Khandro presents these practices in their concise, essential form. This comprehensive course on Ngondro will be taught in four modules to support the accomplishment of practice over the period of one year, with the training modules completed in nine months.
---
MEDITATION INSTRUCTOR TRAINING

Meditation Instructor Training
150 Hour Certification Training with Pema Khandro
Registration Is Open NOW
Oct 30th 2021 – Feb 26th 2022
About Meditation Instructor Training:
Robust, 150 hours of In-Depth Training
Self-Paced Curriculum & Live Classes
Teaching Practicum & Weekly Mentoring
Traditional Meditation + Buddhist Philosophy + Buddhist Ethics
Completely Traditional + Completely Current
For Teachers Facing A Diverse Tumultuous World
The Meditation Instructor Training supplies the fundamental knowledge and experience necessary to lead meditation classes and one-day meditation intensives.
People all over the world have turned to Buddhist meditation as a source of wisdom. Meditation offers a powerful method to access a sense of spaciousness, peace and authentic presence.
The practical benefits of meditation are well documented. Research shows it improves mood, reduces stress (Brown & Warren 2003), it improves memory, visuospatial reasoning, sustained attention and executive brain function (Zeidan et al. 2010). It reduces sub-clinical depression and anxiety (Schreiner and Malcolm 2012).
From a Buddhist point of view, when we know how to meditate, we learn how to work with mind and emotions. We have a practice for unraveling conditioned scripts and unconscious habits. Meditation is a pathway to discovering human goodness by making peace with our mind. Ultimately it is a method for getting free from dissatisfaction, resolving confusion and waking up to see reality more clearly.
---
UPCOMING EVENTS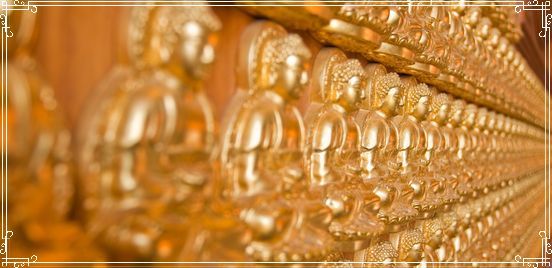 Daily & Weekly Programs
September 
October
As more details roll out for our Upcoming Events, please visit the Event List Here.