ENERGY AND POWER


Dear Dharma Friends,
I turned on the news the other day and found out there was a Tsunami advisory on the West coast. Dakini Mountain is far from the coast, but it was another example of how we are in a time of multiple crisis, from the pandemic to climate change, to personal health and social change. Challenges are a part of life, and there are times like these when it is the governing theme of life, when uncertainty is more apparent. Which is why it makes perfect sense that Tibetan Buddhists spend so much time and effort training to have a stable, calm mind whatever arises – a mind that is not dull and stuck but is flexible, adaptive, present enough to be responsive. One of our primary ways of training for this in Buddhist tantra is a meditation series called "ngondro." It is a hard-core meditation series, it takes six to nine months to complete though some people take years or even decades. It includes forty thousand to four hundred thousand repetitions of various mind, body techniques and prayers. Great yogis would even then repeat the ngondro series again, once, twice, some say it is ideal to do it four or five times. I met nuns living on a mountain top in Nepal who had done the ngondro series eleven times!  Dilgo Khyentse Rinpoche said that trying to do good in the world without first doing ngondro is like trying to build a palace on a frozen lake – because we cannot do good for others without having a firm foundation. Why do Tibetan Buddhists value this type of meditation training so much? Why not just do Calm Abiding? I believe it is because of the value there is on energy and power in Buddhist tantra. The idea is that one must deal with one's own fundamental obstructions and untie one's own knots in order to be in a clear state, the type of clarity that is required to show up in the world. In Tibetan Buddhism our greatest value is kindness and love, but these are not simple states to maintain, we have to train. Ngondro is the ideal training because we exercise and express our wisdom energies, letting go of our fictive self to find the expanse within which kindness is possible and is authentic. It also addresses a fundamental concern of tantra, which is how we are with our identity. According to Buddhism, ordinarily, human beings live in states of grasping and self-clinging. The model in Buddhism instead is a model of interdependence and care. For tantra it is additionally a matter of creativity, of engagement with sacred energies like the Buddhas, bodhisatttvas, Dakinis and other wisdom beings. The practices of tantric meditation are contemplations that these buddhas live within us as our very own innermost mind. So that way identity shifts from a locked, dualistic prison to be a domain of display, of creative altruism, an axis of liberation. As Thinley Norbu Rinpoche said, 
"Fish play in water, birds play in the sky, ordinary beings play on earth. Sublime beings play in display." I often think of this when I think about the purpose of ngondro, which works in such a deep way with how we know ourselves, with what we know ourselves to be. Ngondro is a process of refuge, resource, healing and empowerment so that we can begin to play in the display of how we are in the world.
There are different approaches to ngondro, for some schools of Tibetan Buddhism it is reserved for much later.  But for the Nyingma tradition we open the door to ngondro meditations sooner, because for us it is the core or nucleus of spiritual training. 
We have been fortunate to continue ngondro through the pandemic via the Buddhist Studies Institute. We had our first online training with the Iron Mice, the group who started ngondro in the year of the Iron Mice and completed it during the pandemic. Congratulations Iron Mice! Some of the Iron Mice will continue to join us again this year. This year, we will also start a new group, the Water Tigers, who will begin and complete ngondro together during the pandemic and beyond into the after times. For this year's group we have expanded support, weekly ngondro practice meetings and we will also continue to offer practice partners. You are warmly invited to join us, there is always a place for you here.
Praying for your good health and for everyone you know to also be healthy or recover swiftly. 
May we meet at Dakini Mountain,

---
NGONDRO TRAINING STARTS JAN 24TH!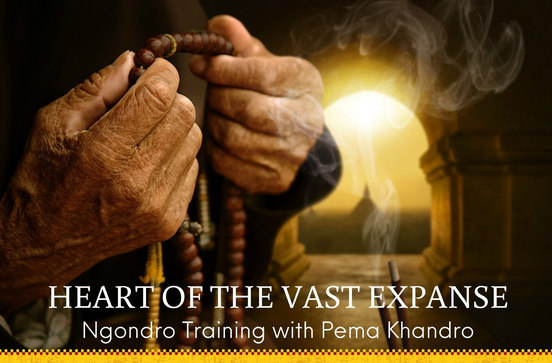 2022 is the year you will finally finish Ngondro!
HEART OF THE VAST EXPANSE
Begins January 24th, 2022
Self-Paced Classes
Live Webinars
Weekly Practice Group
Meditation is more than you think! Tibetan Buddhists engage in meditation as a dynamic system for identity transformation, healing from the past, changing karma and generating resilient compassion. Ngondro is pillar of Vajrayana meditation engaging with all the techniques that central to Buddhist Tantra. But Ngondro can be extremely difficult to complete by oneself. It is a practice best done with expert guidance and community support. In 2022, the Ngondro Training is being offered in an expanded program with extra support – weekly Monday night meetings plus live webinars and self paced material.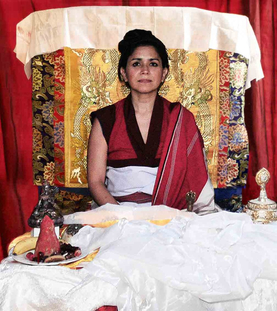 Join the Ngondro Training at the first Live Webinar Class with Pema Khandro on January 24th, 2022. Then get all your questions answered in the quarterly live classes with Pema Khandro.
Live Webinars and Self-Paced Learning
with Pema Khandro
Ngondro self-paced classes and live webinars will be led by Lama Pema Khandro, scholar and teacher of Tibetan Buddhism. Khandro-la's teachings emphasize Buddhist philosophy and practice from a trauma-informed, feminist perspective that engages tradition with the great questions of our time. Classes with Pema Khandro will be given by self-paced videos and live meetings once a quarter, with practice sessions led in between by Tsalgyur.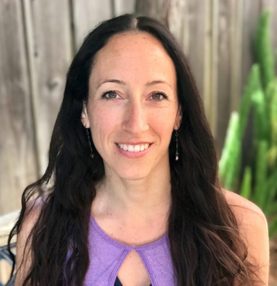 Monday Nights
Ngondro Practice
Led by Tsalgyur
Ngondro students can enjoy support to accomplish the accumulations with a weekly online practice group. It is optional to join with your ngondro community every Monday night in Ngondro practice led by Tsalgyur. 
Also, foster a community through signing up for an accountability partner to support each other through the journey. 
About Tsal'gyur Dorje Tsalgyur has been studying with Pema Khandro since 2005. She is the Membership Co-ordinator and Registrar for the Buddhist Studies Institute and has been on the leadership team for Ngakpa International since 2012. Tsal'gyur is a certified Yoga Instructor, Meditation Teacher, and Teaching Assistant in the school. Having danced professionally for 10 years, she now teaches ballet, yoga, and meditation in group classes and private lessons.
---
THE WORLD NEEDS MEDITATION TEACHERS MORE THAN EVER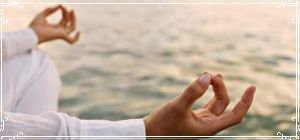 Meditation Instructor Training 2022
With Pema Khandro, Aruna Rig'dzen, & Dr. Satya
150 Hour Certification Training
Begins March 26, 2022
The Meditation Instructor Training supplies the fundamental knowledge and experience necessary to lead meditation classes and one-day meditation intensives.
People all over the world have turned to Buddhist meditation as a source of wisdom. Meditation offers a powerful method to access a sense of spaciousness, peace and authentic presence.
The practical benefits of meditation are well documented. Research shows it improves mood, reduces stress (Brown & Warren 2003), it improves memory, visuospatial reasoning, sustained attention and executive brain function (Zeidan et al. 2010). It reduces sub-clinical depression and anxiety (Schreiner and Malcolm 2012). 
From a Buddhist point of view, when we know how to meditate, we learn how to work with mind and emotions. We have a practice for unraveling conditioned scripts and unconscious habits. Meditation is a pathway to discovering human goodness by making peace with our mind. Ultimately, it is a method for getting free from dissatisfaction, resolving confusion and waking up to see reality more clearly.
---
UPCOMING EVENTS & OTHER NEWS

Daily & Weekly Programs
January
February
March – Next MIT begins in March!
As more details roll out for our Upcoming Events, please visit the Event List Here.
---
SELF-PACED COURSES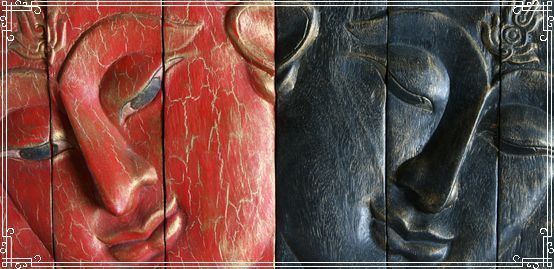 Open Teaching – No Prerequisites
This course focuses on tantric interpretations of the Five Buddhist Precepts. The Five Precepts are a discipline of freedom, honor, openness and precision that cover the potent themes of life from the uncommon, extraordinary perspective of non-duality. 
Topics covered in this course include:
Buddhist theories about vegetarian lifestyle vs. meat-eating, 

Buddhist perspectives on alcohol and drug use, 

Conscious use of sexual energy, Buddhist philosophy about desire

Handling resources, money and spirituality

Honesty, and the speech that takes us beyond confusion.
---
PEMA KHANDRO NEW ARTICLE ON LION'S ROAR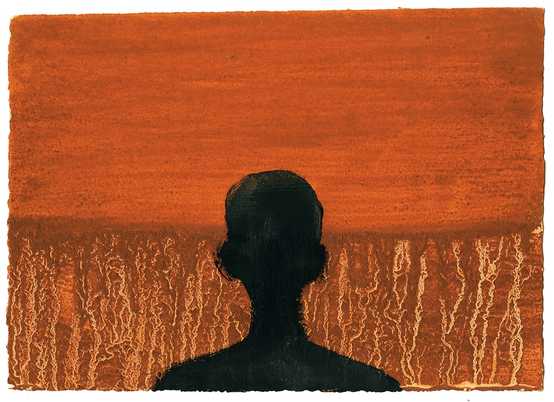 Breaking Open in the Bardo
By Pema Khandro Rinpoche | January 2, 2022
It's when we lose the illusion of control – when we're most vulnerable and exposed – that we can discover the creative potential of our lives. Pema Khandro Rinpoche explains four essential points for understanding what it means to let go, and what is born when we do.