Dear Friends and Members,
What are the supportive conditions for meditation?? It is a traditional question that is the first topic to be addressed in Tibetan meditation instruction manuals. For those of you who are joining me for the upcoming online Dzogchen retreat, entitled "The Deep Retreat," I want to invite you to set up a special place for the retreat in your home. You can set aside a dedicated space for the retreat such as a room, a closet, a tent in the backyard, an office… whatever quiet place you can find to dedicate to the practice. Doing this will make a difference. The purpose of this retreat is to deeply relax, to find a deep sense of serenity in our body and mind. It will be easier to do that if you have a dedicated space. 
Even if it is not possible to have a separate space, a partial space in a room can be designated by setting up a meditation seat and small shrine, as well as a table for your computer. I recommend having everything you might need to make it through the retreat days there — some blankets and pillows for yoga, some water, your headset or microphone and computer, a cushion to sit on for practice, a notebook and pen, your bell and drum if you have them, and some incense for the morning smoke offerings that we do daily on retreat. The staff and I will guide you through the rest, so just set up a place as supportive as possible.
Approximate Daily Schedule:
10:00am -12:00pm Dzogchen Meditation & Philosophy with Pema Khandro
12:00pm – 12:45pm Group Meditation with Janak
12:45pm – 2:00pm Lunch Break
2:00pm – 2:30pm  Community Tea Time
2:30pm – 4:00pm Restorative Yoga with Tsal'gyur
4:00pm – 4:30pm Heart Sutra Chanting with Satya
4:30pm – 5:30pm Dzogchen Meditation with Pema Khandro
5:30pm – 6pm Q&A with Pema Khandro
*Mindful use of Social Media 7:30pm – 8:30pm
Private meetings with Pema Khandro
Monday, Feb 8
10am – 2pm and 3:30pm – 6pm
*For Deep Retreat participants only
Praying for your health and healing, or at the very least, for wisdom in the face of whatever comes,

---
How To Set Up a Sacred Space for Retreat
Simple Shrine

Simple Meditation Seat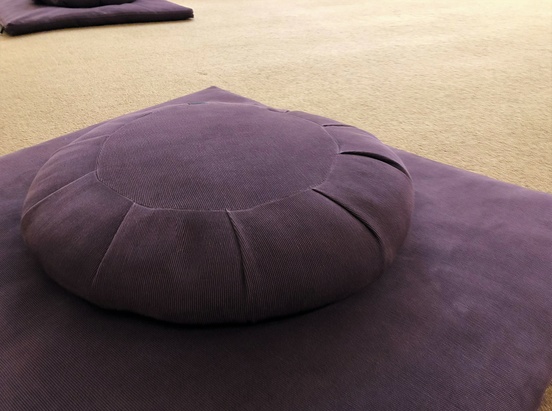 Yoga Space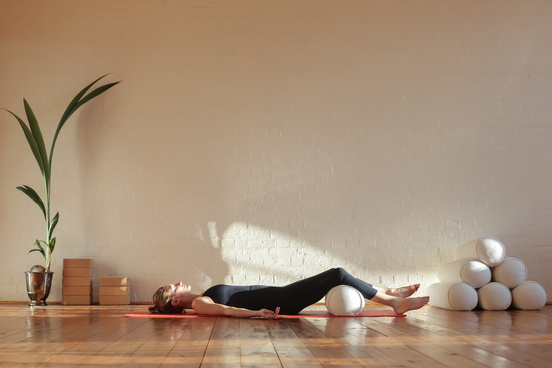 Social Media Support — Notify Family & Friends You are on Retreat
Post This Image to Your Social Media Accounts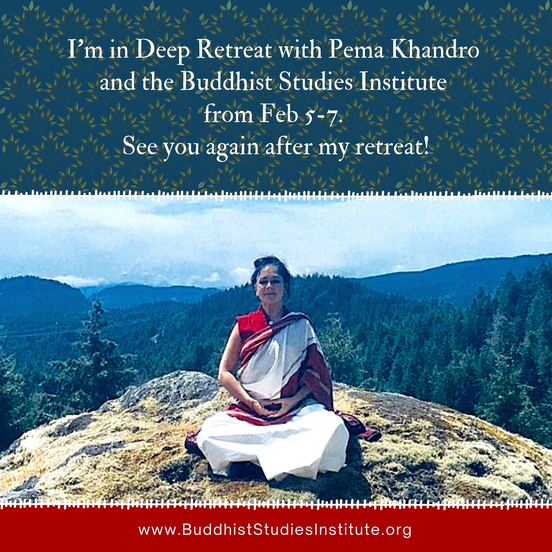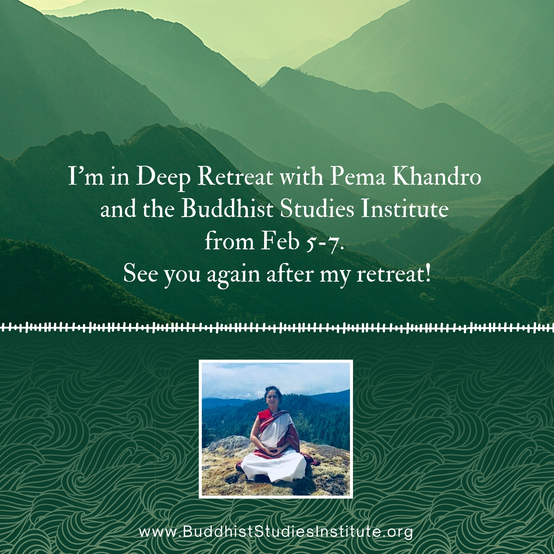 ---
The Deep Retreat with Pema Khandro
Online Restorative Meditation Retreat 
February 5th-7th
10am-6pm San Francisco / 1pm-9pm New York / 6pm-2am London
Sliding Scale Tuition: $270-$395
*Financial Aid and Scholarships Available
After a year of obstacles and stress, we invite you to join us for a weekend of restoration, serenity and serene contemplation of the ultimate purpose of life.
Buddhist Philosophy
Pema Khandro teaches on The Mirror Illuminating the Heart, Dzogchen Nyingthig teachings on the vast view. These beautiful teachings consider the fundamental nature of mind and reality.
Group Meditation Classes
Pema Khandro teaches from the 27 Practices for training for Dzogchen meditation from the sems nyid ngal gso, Longchenpa's instructions on Finding Comfort and Ease in the Nature of Mind.
Heart Sutra Chanting
Remember the profound teachings that unravels it all at the root. Afternoon Heart Sutra chanting will be led in English by Dr. Satya.
Dharma Conversations
Spiritual community is an important aspect of Buddhist practice, and it is even more important during the times of pandemic when in-person gatherings are limited. Join your fellow community members in dharma conversations during afternoon tea breaks (bring your own tea!). These are guided, small group conversations led by the teaching assistants.
Restorative Yoga
Unwind, let go of stress and give your body support. This simple, slow, bliss yoga class is designed to give rest and release to your body and mind. Each afternoon session will begin with an optional yoga class for you to do at home led by Buddhist Studies Institute Faculty. 
Deep Practice
Unplug. Disconnect. Take space for inner silence and chanting meditation. Share silence together. Enjoy deep dharma study. This retreat includes guidance and support for taking a break from social media and news to create space for reflection and to de-clutter the mind. There is an optional one-hour social media period suggested each day for those who want to reduce but need to stay plugged in.

---
ONLINE OPEN TEACHINGS
*All times are listed in Pacific Time UTC-8 (Timezone Converter)
 Now – Feb 12th Tibetan New Year (Losar)
New Years Meditation Marathon
Free, Short, Daily.
Thursdays – Resuming on Jan 7th, 8am
A Course in Valid Cognition with Geshe Sonam
Winter Pramana Study
Feb 5-7, 10am-6pm
The Deep Retreat with Pema Khandro
Dzogchen Meditation Retreat
Feb 12, 6pm-8pm
Tibetan New Year – Losar Celebration for Members
Annual Member Celebration
Starts Feb 12, 12pm 
Daily Meditation
A short free daily practice online and community time with certified meditation teachers
Feb 24-26, 1-3pm
Purifying the Mind: Vajrasattva Meditation & Purification of Karma
---
MEMBERS-ONLY CLASSES
For students on the path of Vajrayana and Great Perfection (Dzogchen) 
In-depth study of the Ngakpa Tradition
Group Meditation with Janak Kimmel & Guest Teachers
---
DAKINI MOUNTAIN NEWS
Seeking Land Manager for Dakini Mountain
Seeking a land manager for twenty hours a week in exchange for someone who wants to do off grid living with your own self-sustaining mobile home/RV system on Dakini Mountain property and free Buddhist Studies Institute courses. No RV hookups are here but it is the one of the most beautiful places on earth. Applicants must have farm experience, landscaping skills, construction, building knowledge, handyman skills etc, as well as capacity to be self-motivated, self-starting, work with others, take direction well and problem solve. Past experience as well as three employment references are required. Please send your resume, a photo, along with the name and contact for three employment references to Info@DakiniMountain.org.
Do you have Business and/or Real Estate Expertise?
Seeking conversation partners in reshaping the future of Dakini Mountain – seeking to converse with people with experience in real estate and running businesses as we re-vision how Dakini Mountain will take shape during the pandemic and beyond. Contact Info@DakiniMountain.org.