VAJRAYANA TRAINING 2022 BEGINS JANUARY 12TH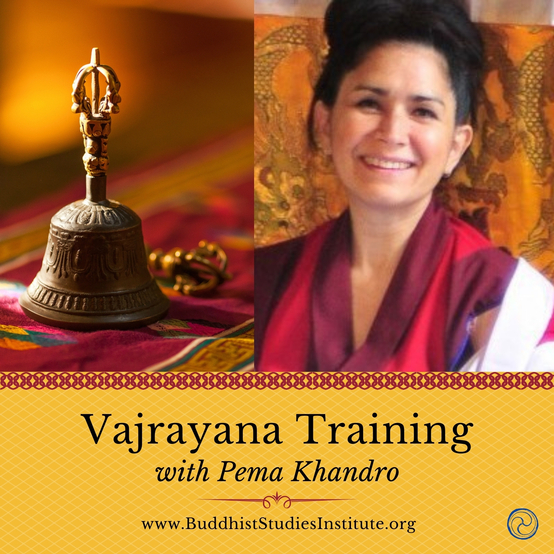 Join The Community
Wed Jan 12th & Jan 19th
6pm PT
Join The Community
Be clarity and wisdom in chaotic times
Engage vigorous inquiry
Turn your heart towards compassion
Vajrayana Training is our core community for ongoing dharma study, a vibrant learning community, part lecture, part dialogue, part Tibetan meditation. A place to learn, grow and engage in Buddhist study with a vastly opened mind.
Taught by scholar and teacher, Pema Khandro, Vajrayana Training offers a rare opportunity of traditional study and practice in direct engagement with the pressing issues of our time.
Vajrayana Training will continue on the 1st and 2nd Wednesday at 6pm PT every month. (The schedule has changed for January 2022 only and will continue on its regular schedule again in February!)
---
DAILY MEDITATION 2022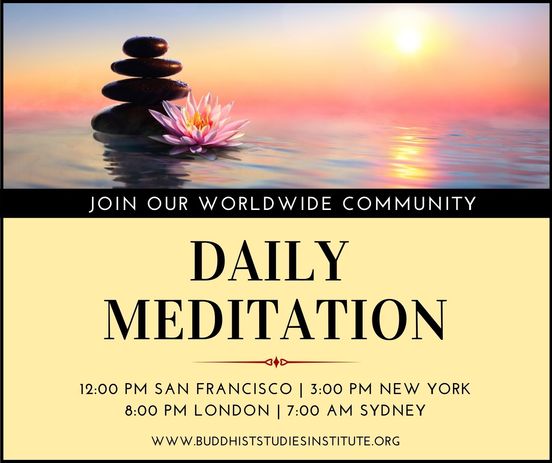 This is the year to make time for your spiritual life.
Pandemic. Climate change. The mainstreaming of hate. These are not the times to ignore your inner life. Your spirituality and your peace of mind will be your anchor in times of crisis and will be a resource when others are in need. And you don't have to do this alone. Start your daily meditation today with our worldwide community. It's free. It's short. It's beautiful.
---
NGONDRO TRAINING STARTS JAN 24TH!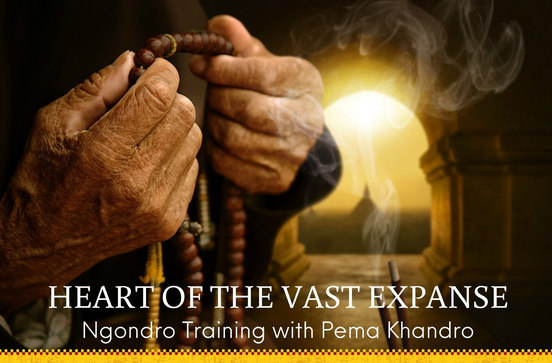 2022 is the year you will finally finish Ngondro!
Begins January 24th, 2022
Self-Paced Classes
Live Webinars
Weekly Practice Group
Ngondro is a series of Vajrayana meditation practices for cleansing, training and empowering the body-mind. Also known as the 'tantric preliminaries,' ngondro literally means 'before going,' referring to the training one needs to be on the path of liberation.
Ngondro also serves as the foundation for the highest practices of Tibetan Buddhism, it is the pre-requisite to Tsa-lung and Dzogchen practices. Ngondro represents the cognitive, physical, emotional and philosophical components which are keys to the practice of liberation.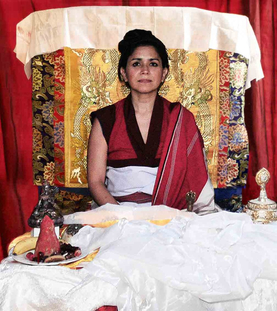 Join the Ngondro Training at the first Live Webinar Class with Pema Khandro on January 24th, 2022. Then get all your questions answered in the quarterly live classes with Pema Khandro.
Live Webinars and Self-Paced Learning with Pema Khandro
Ngondro self-paced classes and live webinars will be led by Lama Pema Khandro, scholar and teacher of Tibetan Buddhism. Khandro-la's teachings emphasize Buddhist philosophy and practice from a trauma-informed, feminist perspective that engages tradition with the great questions of our time. Classes with Pema Khandro will be given by self-paced videos and live meetings once a quarter, with practice sessions led in between by Tsalgyur.
New for 2022: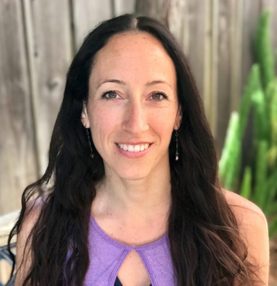 Monday Nights
Ngondro Practice
Led by Tsalgyur
Ngondro students can enjoy support to accomplish the accumulations with a weekly online practice group. It is optional to join with your ngondro community every Monday night in Ngondro practice led by Tsalgyur.
Also, foster a community through signing up for an accountability partner to support each other through the journey.
About Tsal'gyur Dorje Tsalgyur has been studying with Pema Khandro since 2005. She is the Membership Co-ordinator and Registrar for the Buddhist Studies Institute and has been on the leadership team for Ngakpa International since 2012. Tsal'gyur is a certified Yoga Instructor, Meditation Teacher, and Teaching Assistant in the school. Having danced professionally for 10 years, she now teaches ballet, yoga, and meditation in group classes and private lessons.
---
THE WORLD NEEDS MEDITATION TEACHERS MORE THAN EVER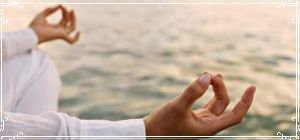 Meditation Instructor Training 2022
With Pema Khandro, Aruna Rig'dzen, & Dr. Satya
150 Hour Certification Training
Begins March 26, 2022
The Meditation Instructor Training supplies the fundamental knowledge and experience necessary to lead meditation classes and one-day meditation intensives.
People all over the world have turned to Buddhist meditation as a source of wisdom. Meditation offers a powerful method to access a sense of spaciousness, peace and authentic presence.
The practical benefits of meditation are well documented. Research shows it improves mood, reduces stress (Brown & Warren 2003), it improves memory, visuospatial reasoning, sustained attention and executive brain function (Zeidan et al. 2010). It reduces sub-clinical depression and anxiety (Schreiner and Malcolm 2012).
From a Buddhist point of view, when we know how to meditate, we learn how to work with mind and emotions. We have a practice for unraveling conditioned scripts and unconscious habits. Meditation is a pathway to discovering human goodness by making peace with our mind. Ultimately, it is a method for getting free from dissatisfaction, resolving confusion and waking up to see reality more clearly.
---
FUNDRAISING NEWS – THANK YOU!!!

Thank you for your generosity in supporting the 2021 Dakini Mountain Fundraising goal of $50,000.
We got very, very close, raising $48, 932!
Only $1062 short of our goal!
May all your good actions bring plentiful good karma and blessings to you in this new year.
If you did not get a chance to donate in 2021 but want to do so now to help us meet the goal, you can use the button below.

Gifts can also be made by check, payable to Ngakpa International, and mailed to Dakini Mountain, P.O. Box 2396, Nevada City, California 95959, USA.
Ngakpa International is a 501(c)(3) nonprofit EIN 68-0529687 and all gifts are tax deductible as allowed by law.
For more information about Dakini Mountain, visit www.DakiniMountain.org
Wishing you a Happy and Healthy 2022!
---
UPCOMING EVENTS & OTHER NEWS
Daily & Weekly Programs
January
February
Feb 23 – Buddhist Philosophy Online Resumes!
Feb 26 – Dakini Day Chod Online Resumes!
March – Next MIT begins in March!
As more details roll out for our Upcoming Events, please visit the Event List Here.
---
SELF-PACED COURSES
A Return to Sanity
Buddhist Ethics
with Pema Khandro
Self-Paced Course Online
Open Teaching – No Prerequisites
This course focuses on tantric interpretations of the Five Buddhist Precepts. The Five Precepts are a discipline of freedom, honor, openness and precision that cover the potent themes of life from the uncommon, extraordinary perspective of non-duality.
Topics covered in this course include:
Buddhist theories about vegetarian lifestyle vs. meat-eating,
Buddhist perspectives on alcohol and drug use,
Conscious use of sexual energy, Buddhist philosophy about desire
Handling resources, money and spirituality
Honesty, and the speech that takes us beyond confusion.
---
PEMA KHANDRO NEW ARTICLE ON LION'S ROAR
When We Have No Choice
By Pema Khandro Rinpoche | December 14th, 2021
Sometimes, says Pema Khandro, there's no way out. It's at those times that we need methods to discover the depth and resilience of the mind.