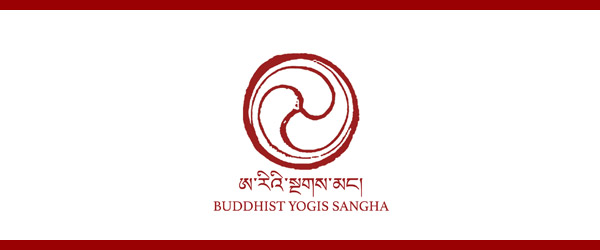 Dear Friends and Members,
Dakini Mountain is a new Buddhist Center focused on the timeless Buddhist values of Harmony, Healing and Compassion within a modern context of Gender Equality, Celebration of Diversity and Ecological Sustainability.
Dakini Mountain is the international retreat center of Ngakpa International founded by Pema Khandro Rinpoche. Ngakpa International is dedicated to making in-depth Buddhist education accessible and available to anyone who wants to study. This is offered through a combination of online and in-person classes, training, retreats, one-on-one mentoring, and holistic healing programs. Dakini Mountain is the main event location.
It is also a Buddhist Power Center of Vajrayogini, the female Tantric Buddha.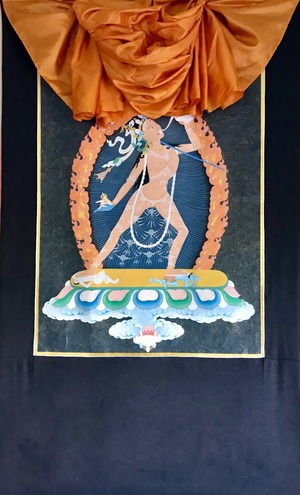 Power Centers

have long been a primary focus in the tradition of the Buddhist teachings – places consecrated and dynamically charged by potent Buddhist practices to foster experiences of inspiration and higher awareness that can change a person's life and change the course of the culture, country and world wherein they are established.
Pema Khandro introduced the vision of Dakini Mountain as a power center of Vajrayogini, the female Tantric Buddha, saying, "Vajrayogini is the symbol of an alternate form of power that is under-represented in our time – the power of altruistic love. She is the ultimate symbol of gender inclusivity as a female Buddha who embodies innate wisdom and disrupts confusion through fiery insight. Vajrayogini is venerated in every sect of Tibetan Buddhism and appears in the legends of the great masters of Buddhism as a catalyst towards awakening."
Dakini Mountain will house a Vajrayogini statue that has been made and consecrated in Boudha, Nepal. It will be installed and blessed during the Dakini Mountain Grand Opening Celebration on May 31st, 2020. This vision for Dakini Mountain will only happen with the effort, dedication, and support of many people. Will you be one of those people? Will you help make Dakini Mountain a reality now and in the years ahead
Thanks to people like you who have already supported Dakini Mountain, it is becoming a reality! 
Escrow was closed on February 22 of this year, 2019. Hooray! It was a long-awaited, major accomplishment. Thank you so much for your support! Now more support is needed to usher in the second phase of infrastructure.
Dakini Mountain is a pristine, mountainous, 35 acre parcel that already came with a valuable foundation of infrastructure, including a beautiful lodge, pond and grassy meadow.
This bounty has already made it possible to have 3 retreats take place in 2019 – a great and auspicious beginning!  Now, more infrastructure, new buildings, and support is critically needed for Dakini Mountain to continue. 
Help Dakini Mountain and its values of Harmony, Healing, Compassion, Gender Equality, Diversity and Ecological Sustainability flourish!! 
Phase 2: Building a Power Center
The next phase of developing Dakini Mountain includes technology needed for powering large scale events (electrically speaking) as well as the installment of the spiritual and inspirational power of the Vajrayogini shrine. In order to be able to open this beautiful place to the public, this also includes key aspects of legal and permitting milestones and a guest cabin for event leaders further making this space available to host events and creating further sustainability of this project.
Phase 2 Goals
$354,700 Total, including the following:
$100,000 – Solar System Upgrade.  Dakini Mountain is completely off the grid.  Doubling the capacity of the current system is needed for hosting larger groups.
$15,000 – Fire Clearing.  Northern California is a very high fire risk zone.  Brush clearing must be extensive and maintained to protect all structures.
$40,000 – Government Use Permits.  Local government laws and ordinances require a comprehensive permitting process.
$36,600 – Annual Insurance, Property Tax, and Propane Fees.
$6000 – 2019 Lodge and Facilities Upgrades.
$79,600 – Guest Cabin for teachers to come lead events including Pema Khandro Rinpoche, guest Lamas, other teachers, and guests.
$7,500 – Installation of Vajrayogini statue and shrine to celebrate the feminine in Buddhism and foster the ideals of gender equality, harmony, and compassion.
$69,000 – Other infrastructure expenses for 2019-2020 classes and retreats including website development and hosting, online meeting costs, accounting, printing, and other insurance needs.
Will you help make this project possible?
Special Gift – Vajrayogini Print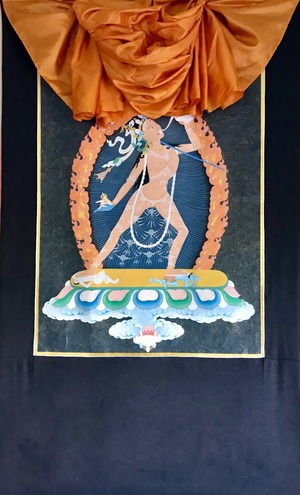 The unique Vajrayogini pictured here is currently guarding Dakini Mountain.
For gifts of $5000 and above, donors will receive a print replica of this rare and beautiful Vajrayogini painting.
Pema Khandro Rinpoche has said of this particular thangka that it is the most exquisite Vajrayogini thangka she has ever seen.
Please donate now at:
www.GoFundMe.com/f/dakini-mountain-fundraiser
Or mail a check to:
Ngakpa International
PO Box 2396
Nevada City, California 95959
All of your donations are Tax Deductible
Ngakpa International is a 501 c (3) non-profit organization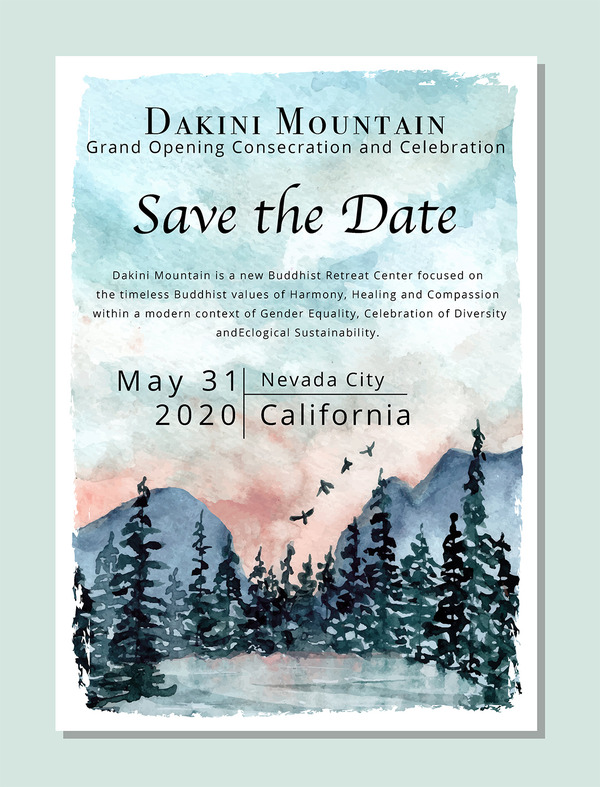 BUDDHIST YOGIS INFO  ♦  DONATE  ♦  VISIT OUR WEBSITES
Ngakpa.org
PemaKhandro.org
BuddhistYogis.org
DakiniMountain.org
YogicMedicineInstitute.org
Copyright Ⓒ 2019
Ngakpa International • PO Box 2396 • Nevada City, CA • USA