August 20 – 25, 2019
Confidence and clarity depend on time for contemplation. If we don't let go and clear our minds, we become too cluttered for contentment to dawn. The Annual Dzogchen retreat is an ideal opportunity to quiet down, open up and bring the mind back to its own spacious ground. In this retreat, the wired and weary can settle into focused calm, to find rest in the nature of mind. Enjoy the perfect setting of the Tahoe National Forest, where the experience of profound peace is close at hand.
Click Here for More Info or to Register
About the Teacher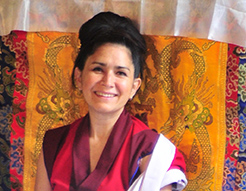 The Dzogchen Retreat will be led by beloved Buddhist scholar and teacher, Pema Khandro Rinpoche. Pema Khandro is the founder of Ngakpa International, Dakini Mountain Retreat Center, and three residential centers. She holds a master's degree in Tibetan Studies and is completing a Ph.D. specializing in Tibetan Buddhism.  Ordained in the Nyingma lineage, enthroned as a tulku, and trained as an academic, Pema Khandro's teachings celebrate the dynamic coalescence of tradition and the modern context.
To learn more about Pema Khandro visit www.PemaKhandro.org or see the ngakpa.org FAQ page at https://ngakpa.org/pema-khandro-rinpoche-faq/
To learn more about our community visit:
https://ngakpa.org/
https://buddhistyogis.org/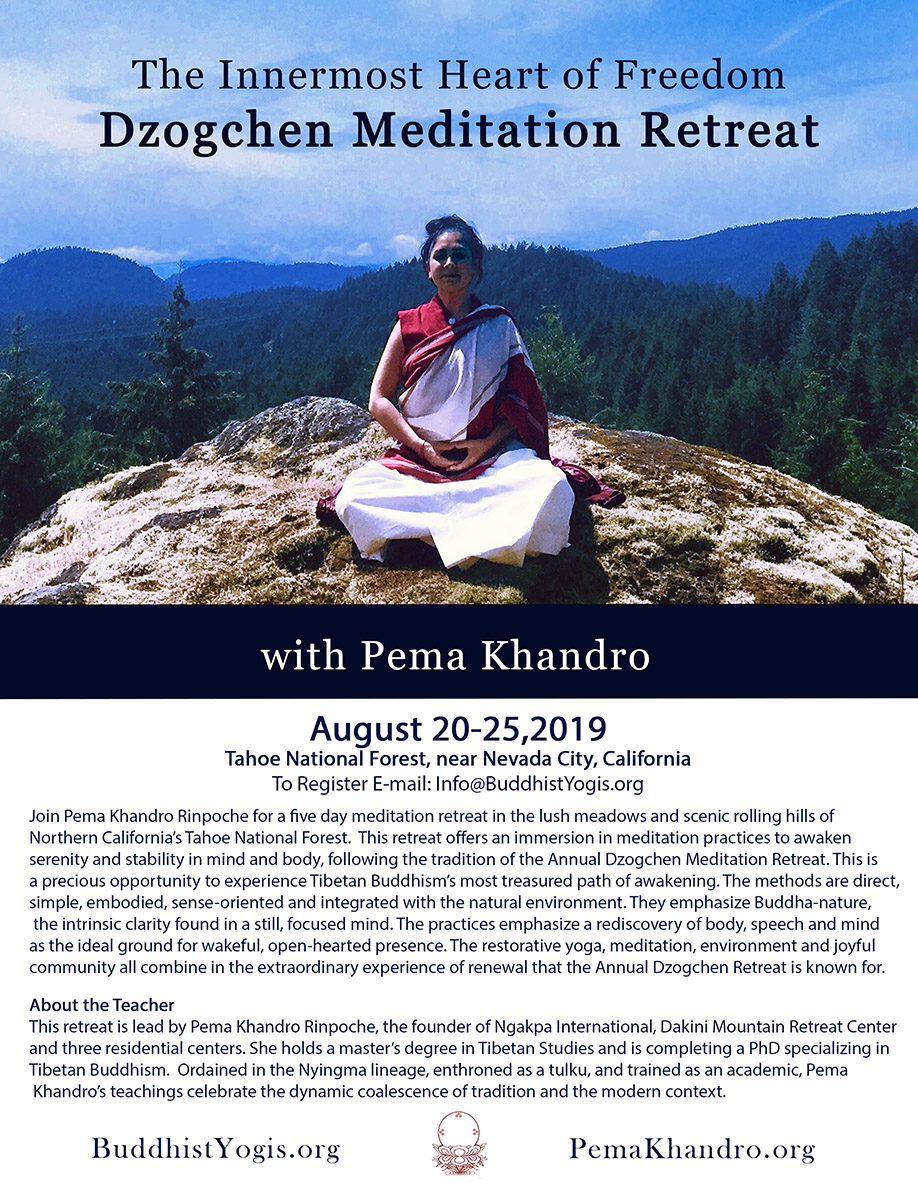 ---

The clearest way into the Universe is through a forest wilderness.
– John Muir 

Free your body of deep-seated toxins and undigested material.
Far deeper than fasting can go, this weekend retreat will guide you in how to gently and safely uproot the toxins that are buried in your system. You will be guided through a traditional cleanse based on the ancient wisdom of Ayurveda, Traditional Chinese, and Himalayan Medicine. The retreat includes cleansing classes, bliss yoga, meditation, organic vegetarian meals, digital detox, silence, and communion with nature for a holistic mind-body renewal. The retreat is led by Aruna Rigdzin and Satya Shiva, directors of the Yogic Medicine Institute. They have offered private treatments, group cleanses and panchakarma retreats since 2002.
Get the Most out of Your Cleanse – Go Deeper with Panchakarma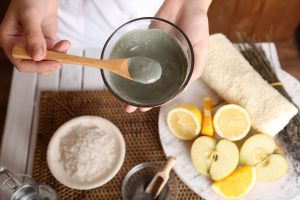 Panchakarma is the science of cleansing the body from ancient India. The treatments are performed with techniques, herbs, and oils appropriate to your constitution. The purpose is to profoundly relax the body and mind, improve the flow of energy by opening the srotas (channels of circulation), and prepare the body to eliminate excess doshas (vata, pitta, kapha) or toxins (aama) on the physical, emotional and spiritual levels. Individualized treatment plans are based on consultation and current body constitution.
Available Dates:
July 30 – August 4
September 5 – 13
Panchakarma packages may include:
Garshana: Skin Brushing
Abhyanga: Traditional Herbal Oil Massage
Svedana: Herbal Steam Therapy
Udvartana: Dry Herbal Lymphatic Massage
Bolus: Dry Herbal Compress
Pinda Sweda: Wet Herbal Compress
Lepa: Mud, Clay, and Herbal Detox Packs
Herbal Body Scrub
Basti: Herbal Colon Cleanse
Kati Basti: Herbal Oil Treatment for Kidneys and Low Back Dhara
Chakra Basti: Herbal Oil Treatment for Abdomen and Internal Organs
Shirodhara: Herbal Oil Head & Scalp Treatment
Acupuncture, Acupressure, Cupping, Gua Sha, and Moxa Therapy
Internal Flush: Liver Gallbladder Cleanse
Ionic Mineral Foot Bath
Mineral, Herbal, and/or Mud Bath
Kavala Graha: Herbal Oil Treatment for Mouth, Teeth, and Gums
Eye Wash, Neti & Nasya: Ayurvedic Head & Sinus Treatment
*PK Packages includes consultation, clinic therapies, elixirs, juices, and one traditional cleansing meal per day. Full accommodation packages also available.
Click Here for More Info on Panchakarma Packages 
---
Member Videos and Recordings
April 2019
Vajrayana Training – Sources of Refuge
Ngakpa Training 1.8 Namthars
Ngakpa Seminary 2.5 Longchen Nyingthig Bodhichitta, Vajrasattva
---
 2019 Year at a Glance
Summer Retreats
*We weren't able to get Chodpa Kunzang Dorje's passport while in Nepal, so dates for his visit are still TDB.  We will update you as soon as we have any news.
Online Training
Nov (dates TBA)  –  Bodhisattva Training
San Diego, CA
Nov 21  –  Public Teaching with Pema Khandro Rinpoche
---
Dakini Mountain Grand Opening – May 31st, 2020
Retreat – May 26 – 31, 2020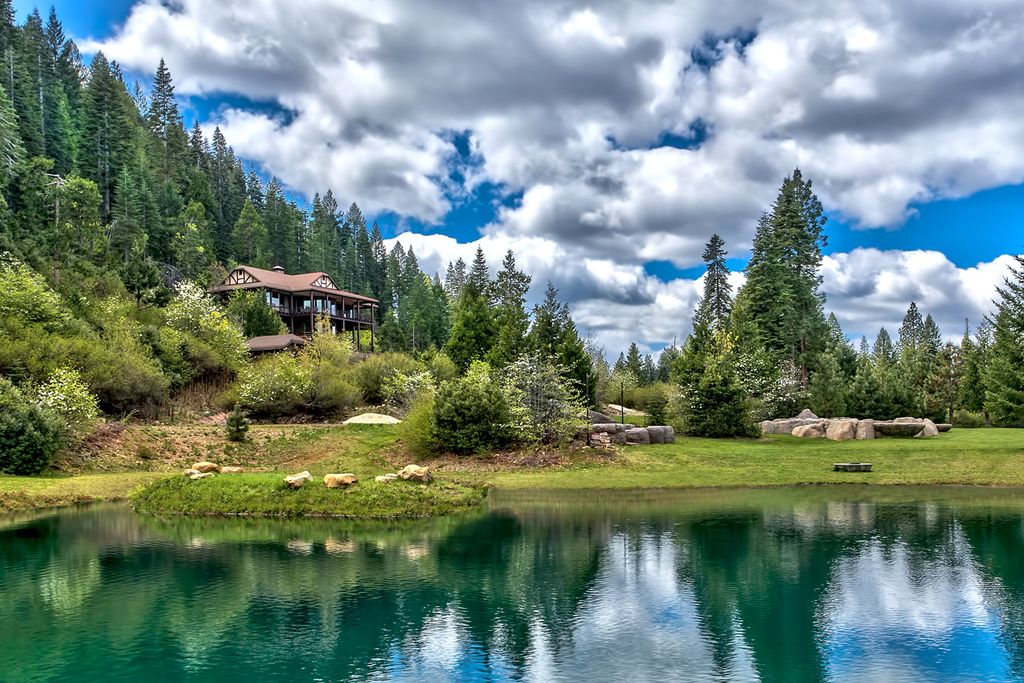 ---
Bring your Buddhist wisdom to your interpersonal relationships. Skillful means is a Buddhist term to describe wisdom in action on the most practical level. The course is based on Pema Khandro's popular course, Practitioner Training, a series of lessons in the pragmatic techniques needed to live a sane, wakeful life. This is a closed online intensive training – for Vajra Sangha only.
To learn more about Vajra Sangha Membership, Click Here.
---

---
Visit Our Websites
PemaKhandro.org
BuddhistYogis.org
Ngakpa.org
DakiniMountain.org
YogicMedicineInstitute.org