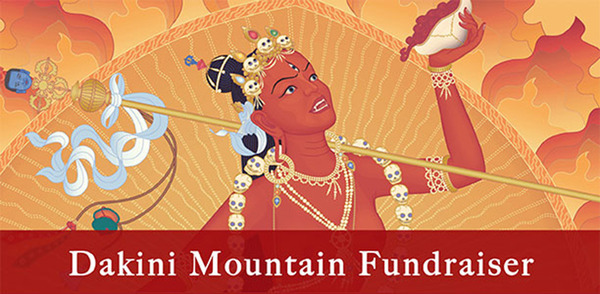 The Dakini Principle
Live Webcast with Pema Khandro Rinpoche

Sunday, Dec 22nd
7pm (UTC-7)
Please join us for a live webcast on "The Dakini Principle" with Pema Khandro Rinpoche. This webcast will include meditation, teaching and inspiration – a solstice offering as part of Ngakpa International's end of year fundraiser for Dakini Mountain Retreat Center.  Join live from anywhere, or register and watch the recording later!
All proceeds benefit the building of Dakini Mountain Retreat Center and Ngakpa International non-profit school of Buddhism.
Our Goal is to raise $5000 during Rinpoche's Birthday week, which will culminate in a solstice celebration and evening of inspiration and community. All friends and Members are invited to join us for this festive occasion! Join Online, Live in Nevada City, or watch the recording later.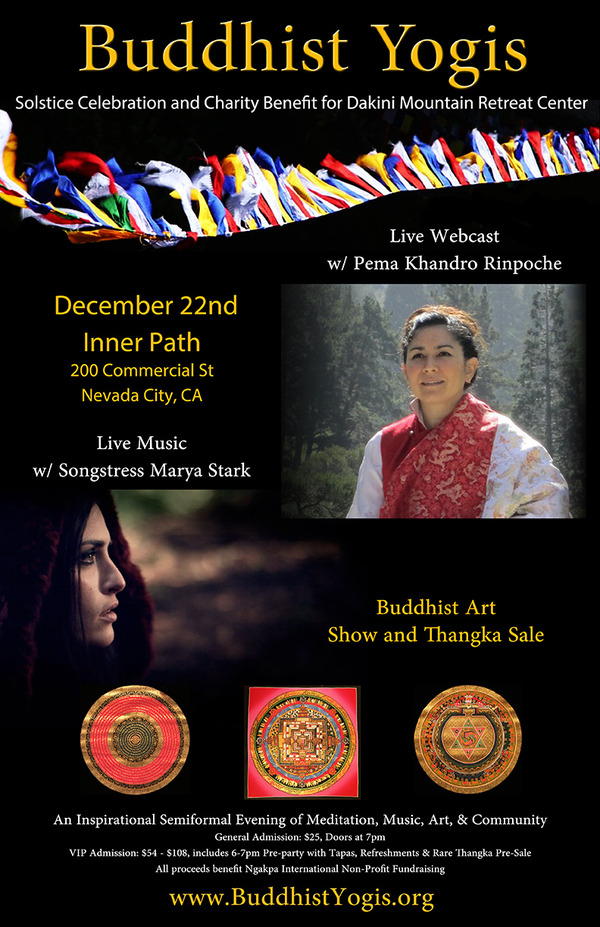 This inspirational semi-formal evening will include a Live Webcast with Pema Khandro Rinpoche, Live Music with the songstress Marya Stark, Buddhist Art Show and Thangka Sale brought to us from the Lotus Gallery in Nepal.
December 22nd, 5:30pm – 9pm
Inner Path – 200 Commercial Street, Nevada City, CA
SCHEDULE
*5:30pm – VIP Pre-Party
7pm – Webcast with Pema Khandro Rinpoche
8pm – Live Music with Marya Stark
9pm – Thangka Sale Closes
Click Here to Register or to Learn More
For those who cannot attend the webcast or event but wish to support Pema Khandro's birthday wish, Ngakpa International and Dakini Mountain Fundraising, Please Click Here to Donate Now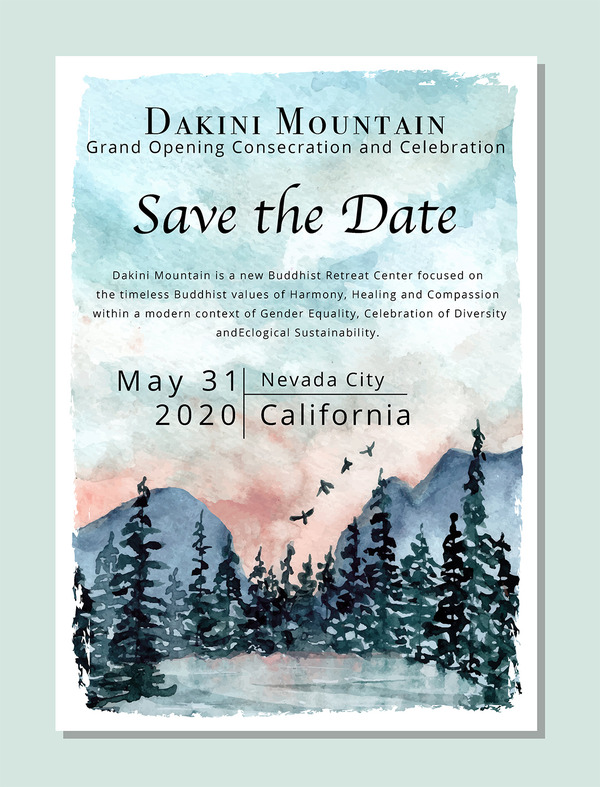 BUDDHIST YOGIS INFO  ♦  DONATE  ♦  VISIT OUR WEBSITES
Ngakpa.org
PemaKhandro.org
BuddhistYogis.org
DakiniMountain.org
YogicMedicineInstitute.org
Copyright Ⓒ 2019
Ngakpa International • PO Box 2396 • Nevada City, CA • USA