This is a repost of a Letter from Pema Khandro in regards to the global pandemic and questions about which practices should be done by Buddhists during this time.
For more information about current changes to the schedule visit ngakpa.org or email us info@buddhistyogis.org

Dear Friends and Members,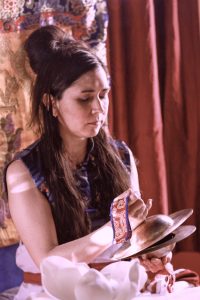 I feel sorrow with everyone who is losing loved ones, who has lost loved ones or whose loved ones are in peril. And I stand in compassion with everyone who has lost their jobs or face the uncertainty of loved ones risking their lives as essential workers.
These are not easy times. There is much letting go to do.
I hope we can remember both our vulnerability and our resilience.That sense of our vulnerability is wisdom to remember. The tenderness and empathy we feel now is to be cared for. There is a sense of the suffering of ourselves and others and this sense of our shared vulnerability. The pandemic exposes our interdependence with one another. Whatever ideologies we may have had or differences, we are all connected, all want to be free from suffering and we all face our actions and their consequences together. That sense of our interconnectedness is wisdom to remember.
We can reject the dichotomies of being overwhelmed by fear and blind in glib denials by embracing the whole situation. Disasters are a part of human life. So is resilience. Fukushima, tsunamis, earthquakes and wildfire… whatever has come for the whole history of human kind, we  face hardships, adapt and feel resilient again. Indeed we are are facing radical changes, yet we will learn and emerge in new forms. In center of this paradox, here we are with our state of mind defining the quality of our lives.
For now, we are in the bardo – the liminal space between the unknown and the known. How we are in such times is often fraught with suffering because so much of our neurosis is around avoiding uncertainty. But now uncertainty is unavoidable. Its crucial that we train to find a calm center in the face of such uncertainty.
Life is like this, change is unavoidable. And it is within change and uncertainty that only our sense of presence can remain. Therefore, this circumstance is further training.
One sane approach is to take a day by day, step by step mentality. We can focus on the things we can control and do our best to accept and adapt to the rest. To take it to a higher level, as Buddhists, our focus is to raise bodhichitta in the face of whatever comes. We let our altruistic enlightened intent soothe ourselves and others and give us something that cannot be lost.  Sometimes bodhichitta is all we have and that brings with it a profound potential for integrating with what we are.
Many people have asked me what practices they can do during these extraordinary times. There is certainly a need for cultivating serenity and relating to our experiences in the most open-hearted way possible. In that case, I suggest the following practices. They do not substitute for medical care and health practices, but I do believe they can be of great benefit to those who have a heart connection with Buddhism.  Self-care in the form of one's spiritual practices can be so clarifying. We will need maximum clarity in the times to come.
In Buddhist meditation, our primary practices train us to relate to reality directly, in a straightforward way while remaining calm and focused, yet with perspective. We seek to see things as they are and work with them just as they are. This requires bravery, the bravery to withstand discomfort and uncertainty. For Buddhists, that bravery can be drawn from our meditation practices and rituals. They remind us of a greater purpose.
So with this in mind, here is a list of suggestions for which Buddhist practices to do during this time. Practice these methods or whatever brings you and your loved ones peace.
I hope that your spiritual practices will help to ground you and restore you through these times, and that they will be with you in all the transitions ahead.
May we find peace and comfort through these times by caring for one another.
Yours always,



Lama Pema Khandro Rinpoche, Nyingma lineage of Tibetan Buddhism
Pema Khandro Foundation – Yogic Medicine Institute – Ngakpa International
Buddhist Studies Institute – Dakini Mountain – House of Bodhichitta – MahaSiddha Center
www.PemaKhandro.org  Email: info@BuddhistYogis.org
For All Buddhists, Mantra Practice
His Holiness Dalai Lama has suggested that we practice White Tara. Since the first Pema Khandro was an emanation of White Tara, we have a special connection to White Tara. White Tara is a female buddha who comes to our aide in pandemics, epidemics, disasters and emergencies. She represents the energy of peaceful, loving healing in times of crisis. For me, visualizing a loving mother of the buddhas washing myself and loved ones with light rays of compassion is a soothing practice, a respite from fear and stress, a lovely place to rest mind. Gyaldak Rinpoche has bestowed this empowerment numerous times at our Berkeley dharma center, so many of you have learned it already. There is an audio recording of me singing the mantra if you need it to remember the melody – my instagram handle is Dzogchen.PemaKhandro.
The Mantra is:
Om Tare Tu Tare Ture Mama Ayur Punya Jnana Pustim Kuruye Soha
2. For Vajrayana Practitioners, Chod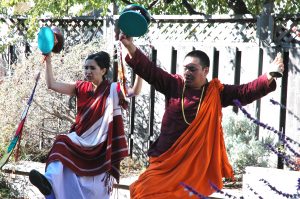 Severance. If you are a Chod practitioner, then I recommend Chod because it is the most powerful tool I know of for working with fear, facing death, psychologically processing illness and so much more. It was the practice used by Tibetan Buddhists during epidemics, at death, in the face of illness and obstacles. I suggest that all our members who are Chodpas practice this for themselves and their communities every day until the pandemic subsides, or at least on Dakini Day once a month. This is a useful practice because it works with the mental-emotional 'demons' who are riled up during these times. If you are at home and not working, you can do a four session retreat day with one feast per session. If you are working and keeping essential services going, I thank you for your bravery and service. In that case, with your shorter schedule, Chod can be the concise Chod with one feast. If you don't know Chod you can rely on your Yidam practice.
For those of you who practice Vajrayana or Chod,
Dakini Day Chod will be online on April 17th and May 17th 1pm PST / 4pm EST
Sign up for our newsletter at ngakpa.org to see the future meeting times or visit this page.
3. For Daily Rituals, Smoke Offering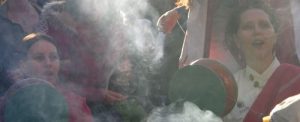 Many of you met the Nechung Oracle, Kuten-la during the many times we have hosted him in our various dharma centers. He has suggested that Vajrayana practitioners practice Sang, the smoke offering practice every day. We can offer this upon waking in the mornings. So, I suggest that if you know the Riwo Sang Cho you can practice this. Or if you want to practice the Sur & Protector Practice that we do at the end of every retreat, then that would also be suitable. Or, you may use whatever Smoke Offering practice that is part of your respective tradition. This is a worthwhile daily morning practice even when we are not in a pandemic. Going out to the fresh air at dawn to burn smoke is a lovely ritual that makes me feel more alive.
4. For Health Care Workers, Medicine Buddha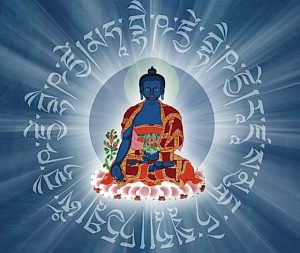 Medicine Buddha. If you are a health-care worker then I suggest Medicine Buddha practice for while you are working with your patients to promote resilience and stave off compassion fatigue. I have recently recorded some classes on this so you can listen to those online to reinforce your knowledge of how to do the practice. Learn More
Many of you who know me from public programs have received Zhine, calm abiding instructions from me as well. I suggest we all have time for Zhine every day. Fear is very taxing to our bodies so it is important to have calming practices to self-regulate. Tension and stress can be dissipated. I have been pleased to see so many free meditation classes on social media. Here is a link to a few of ours.
5. For Emotional Support, Empathy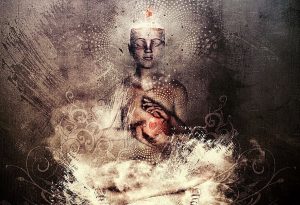 After hearing so many stories, I have also decided that we will go ahead with our Empathy Training online since so many people need emotional support right now. This is a time when empathy skills are needed most. There is not just the stress of getting sick or avoiding getting sick. There is also interpersonal distress arising as we try to work together to address serious economic distress, family dynamics, loss of loved ones, and loss of the structure of society as we knew it. In these times, empathy is a crucial skill that can present profound relief for our loved ones and friends. I hope that this class will be of help to you.
Learn More about Empathy Training
In Closing
There is so much more to discuss, but ultimately it does all boil down to bodhichitta, the great heart of altruistic enlightened intent. From the Buddhist point of view, whatever practices we do, it is that motivation which matters most.
I have set aside time for us to talk about Buddhist teachings on dying, death and caring for a dying person in upcoming online classes. You can join me for those by staying tuned to our newsletter and social media channels. I pray that you have all the support your need.
More Reading: Pema Khandro's Bardo Article https://www.lionsroar.com/four-points-for-letting-go-bardo/
Pema Khandro's Article, How to Stop A Meltdown
Pema Khandro, Buddhist teachings on Illness – Carrying Illness onto the Path
______________________________________________________________
NEWS
UPCOMING TEACHINGS ONLINE
April
Apr 8   –  Vajrayana Training (Twice a month online)
Apr 13  –  Transforming Fear when Loved Ones are Dying
Apr 15  –  Ngakpa Training (Every month online)
Apr 17  –  Dakini Day Chod
Apr 22  –  Open Teaching: Buddhist Philosophy Online (Once a month online free program)
Apr 22  –  Ngakpa Live
Apr 29  –  Empathy Training
*Our local community meditation classes in Seattle, Santa Cruz, and Richmond, California are canceled until further notice.
---
---
Pema Khandro offers a Special Preparatory Video for all those who register for Empathy Training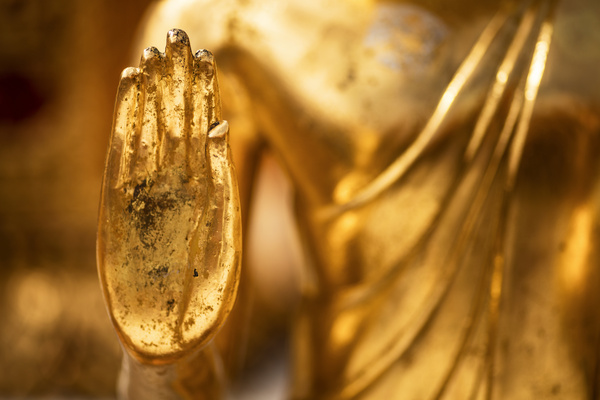 Empathy Training – Online  –  NEW DATES
Wednesdays, April 29  – May 20
12pm – 2pm PST (UTC-7) Timezone Converter
A happy life. Loving relationships. Peace with family. Deeper friendships. Real Love. Emotional Maturity. Spiritual Maturity. Socio-Emotional Intelligence. Harmony with Co-workers and so much more. Join three Buddhist teachers for an eight-week course in the core skills you need to live with an open-heart. Designed and led by internationally renowned scholar and teacher of Tibetan Buddhism, Pema Khandro. This training is also led by Aruna Rig'dzin Ross and Satya Shiva, Co- Directors of Ngakpa International and the Yogic Medicine Institute.
Join the 4-week Empathy training. Learn the core skills you need to connect, be heard and be there for others.
_____________________________________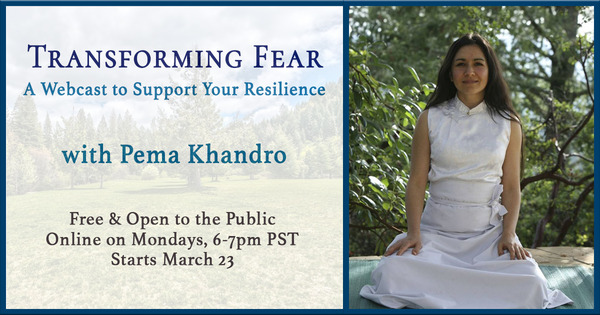 Do you feel stressed, anxious or afraid in light of the global pandemic? Economic stress weighing you down? You are not alone! We can't control everything but we can regulate our reactions, to move through fear, into a state of calm, focus and preparedness. Pema Khandro will be offering a weekly class this month focused on building resilience and transforming fear in times of crisis. It will include meditation, lecture, tips for wellness and a time to connect. How to care compassionately for your anxiety & fear. Tips to practice self care and empathy, and how to be there for yourselves and others including:
Methods to calm down
Focus through Meditation
Alternatives to suppressing fear or being overwhelmed by fear
Uplift your mind while remaining realistic
Soothe and Uplift yourself others
Key components of a healthy diet
Building your immunity through diet, supplements
Reducing the impact of sickness
Checking in with classmates every-week to increase social support
If you missed the live classes, you can still watch the video series email info@BuddhistYogis.org for more details► Learn More
---
BUDDHIST YOGIS INFO  ♦  DONATE  ♦  VISIT OUR WEBSITES
Copyright Ⓒ 2019
Ngakpa International • PO Box 2396 • Nevada City, CA • USA