"Chod deals with the intense issue of love, heroism, self-care, and helping others when faced with evil, harm-doers, and obstacle makers. There are not simple answers to these issues, but from the Buddhist perspective, this work begins with meeting our own minds."    ~ Pema Khandro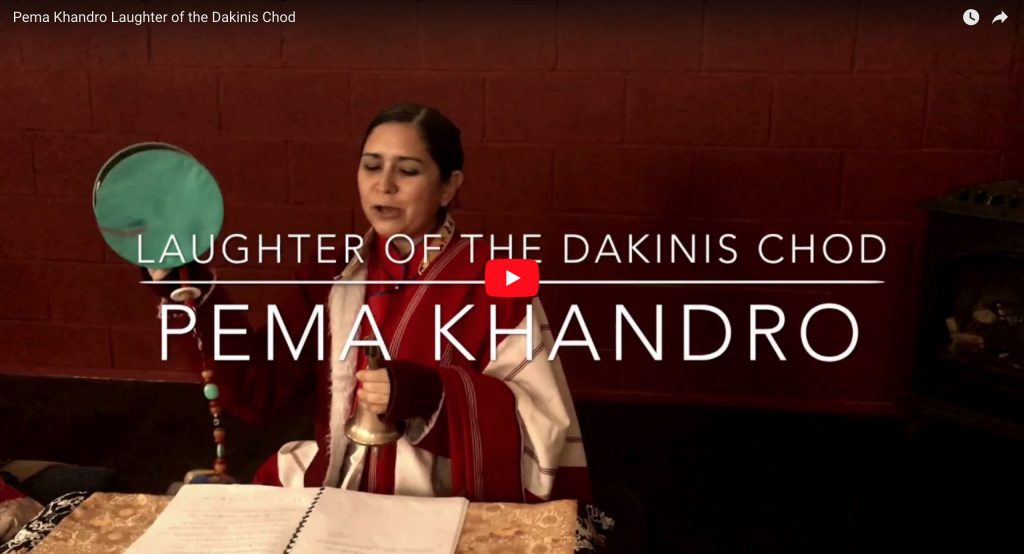 The intensive will offer training and immersion in the method known as "Cutting Through" or Chod.
Chod is a practice cherished by every lineage of Tibetan Buddhism. It is a dynamic meditation which incorporates vision, mantra, prayer, music, and ritual to cultivate open-hearted presence in the face of one's fear. Chod is a Buddhist method for healing and transforming the hidden content within one's own mind. By giving up grasping and externalized projections, the meditator taps into intrinsic courage. The intensive will alternate between teachings, training, dynamic meditation practice, and silent sitting.
---
We have reached our first goal of $24,750 and have opened escrow!
Now we are in the crucial period of fundraising to secure this Real Estate.
Our goal is to raise 
$50,000 by October 15th.
This is the retreat center our community has been dreaming of, but we can't make this dream come true without your help.
May we meet at Dakini Mountain
a place of overwhelming beauty and natural serenity,
built by ordinary yogis with extraordinary motivation.
---
Upcoming Events
Oct 19 – 21        –  Vajra Sangha Retreat, Charlottesville, Virginia
Oct 22 – 25        –  Group Leader Training, Charlottesville, Virginia
Oct 26 – 28        –  Chod Intensive, Charlottesville, Virginia
Weekly Online Classes – Wednesdays at 

6pm PT

 / 

9pm ET