Dear Friends,
It has been a year full of changes, most especially as we plan to expand from our previous Berkeley Gompa to our new site Dakini Mountain. Through all the changes we have gone through over the years, generosity, kindness, and collaboration have made our activities possible. I thank you for your support and friendship. I thank you for your volunteering and donations. I thank you for showing up to wash the center's windows, or cook food for retreats, or make donations during our fundraising campaigns. Every effort is seen and appreciated. I have taken them all in as a sign of goodness and encouragement to press on. I send you gratitude and prayers for your health and peace these holidays.
The holiday season is our "season of practice," where I challenge all our members to do daily practice every day until Losar (The Tibetan New Year) and/or to do some days of personal retreat. One of the good reasons for this, besides the 100-day retreat tradition from Tibet – is the holidays are also a time where there is loneliness. I hope this is not the case for you, but it is for others. As people mourn their lost loved ones, or grieve less than ideal families or struggle with the dissonance of family karma, the holidays can be a time of suffering and intensity for some. And yet that sense of isolation is also considered by some Buddhist literature, to be an ideal time for practice and spiritual insight.
Buddhism gives so much to underscore our interdependence, our connection with others, the notion that all sentient beings have been our mothers and fathers in a previous life. Yet at the same time, it has a rich tradition of wandering hermits and forest yogis who sought solitude deliberately. Its possible to bring that sense of loneliness on to the path, whether we have sought it or found ourselves suddenly in it. Rather than run from it, we could meet our aloneness with meditation practices and mantras which still the mind and which open up our sense of presence. Rather than contract, in loneliness, we can relax deeply in it. Take it as a time to nourish our bodies and care for our minds. We don't have to do this in an abstract, forced way. We can spend time doing our prayers and meditations and let these work on our body and mind. We can do the nine purifications and yoga practices and let these work on our body and mind. Practice – it is a most interesting and satisfying way to spend time.
But of course, our loneliness isn't completely isolated, it is also in part about our relationship with others. We can take also take our lonely times to reorient ourselves in our relationships with others. In Buddhist meditation, we train in compassion, benevolent connections with others by working with how we bring them to mind. As we think of others, we can do so with the mindset of Tonglen, sensitive to their suffering and sending them compassion. We imagine what suffering they have been through. We imagine giving them all our gifts and good fortune. We imagine them liberated and free. How this actually translates into our relationships is something we can work out at the later stage. But in our isolation, we start by setting a foundation for healthy connectedness by rooting ourselves in a loving mind.
When I am on retreat, I like to read poetry during the breaks. It opens my heart further and keeps me soft and joyful, or opens me to relax deeply in the melancholy depending on the occasion. Here is my favorite winter poem for you by the great Tibetan Yogi Milarepa. It reminds me of facing the intensity of life, whether intensity from nature or from circumstances, but doing so with a sense of resolve to remain firm in enlightened intent. This translation is an abridged version from "Songs of Experience; Tibetan Buddhist Poems of Insight & Awakening," selected and edited by Thupten Jinpa and Jas Elsner.
Yours always,

The snow fell, big as bags of wool,
Fell like birds flying in the sky,
Fell like a whirling swarm of bees.
Flakes fell small as a spindle's wheel,
Fell as tiny as bean seed,
Fell like tufts of cotton.
The snowfall was beyond all measure.
Snow covered all the mountain and even touched the sky,
Falling through the bushes and weighing down the trees.
Black mountains became white,
All the lakes were frozen.
Clear water congealed beneath the rocks;
The world became a flat, white plain…
In this great disaster I remained in utter solitude.
The falling snow in the year's-end blizzard
Fought me, the cotton-clad, high on Snow Mountain,
I fought it as it fell upon me
Until it turned to drizzle.
I conquered the raging winds –
Subduing them to silent rest.
The cotton cloth I wore was like a burning brand.
The struggle was of life and death,
As when giants wrestle and sabers clash.
I, the competent Yogi, was victorious –
I set a model for all Buddhists,
An example for all great yogis.
---
It's so close!
The Retreat Center we've all been waiting
(and praying) for —
let's meet at Dakini Mountain.
This is how we get there: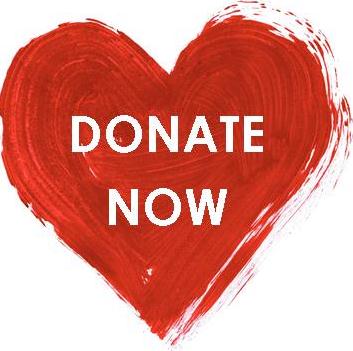 Dear Friends,
As we enter this holiday season, there are so many reasons we are all wishing for peace. Dakini Mountain will be born from that wish. Join us in making this center a reality.
"The Dakini is also the initiatory principle in Tibetan Buddhism. 
It represents enlightenment being revealed in the least expected forms. 
As such, it is the ultimate affirmation of the Buddha-nature in every person."
– Pema Khandro
We have a special gift being offered to donors. White Tara is the female Buddha who embodies pure peace, forgiveness, extension of life, protection from destructive forces, and the bliss of recognizing our innate wisdom.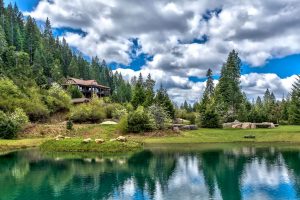 Below you will find some Very Special White Tara Gifts that one of our members would like to give you as a special thanks for your generous donations.
All donations will go to the Phase 1 funding of Dakini Mountain. We are still currently in escrow and need your donations and support Now more than Ever before!
We are a small grassroots organization, so your donations, however small or big, have a direct impact on whether Dakini Mountain will be a reality!
"We must work together to create Dakini Mountain
 – a place that celebrates wisdom and diveristy –
– a refuge born from our collaboration and generosity."
~ Pema Khandro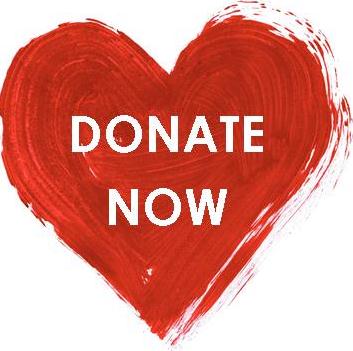 Ngakpa Intl is a 501(c)3 non-profit organization.
All donations are Tax Deductible. Federal Tax Id# 68-0529687
May we meet at Dakini Mountain!
---
Very Special Gift for You
One of a Kind  – White Tara Thangka Print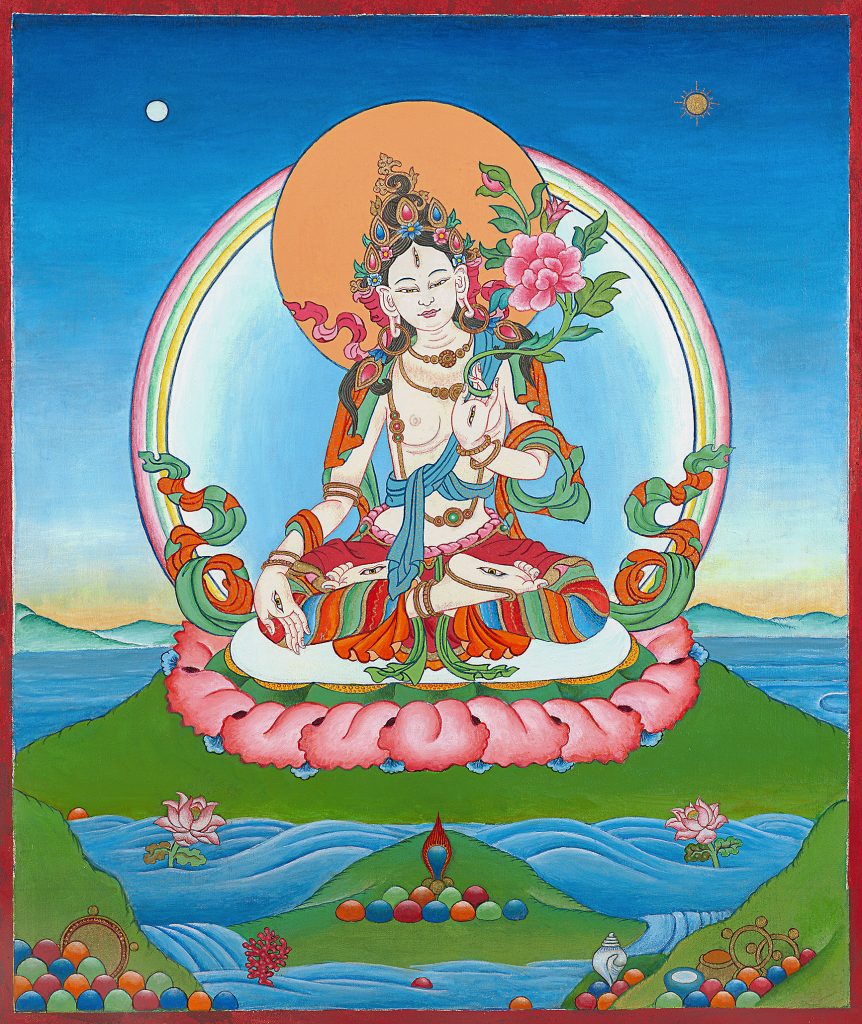 This White Tara was created by Heather Madden, also known as Rindzin Prema, who has been studying with Pema Khandro Rinpoche since 2002. Due to Rinpoche's encouragement, Rindzin began studying with a famed thangka painter in Europe to learn the art of thangka painting to benefit the Community of Buddhist Yogis. She was passionate about learning and studied during her work breaks every year since 2003. In 2017, Rindzin's stepfather became so inspired by her artwork and devotion to the practice, he decided to sponsor her so she could pursue thangka painting full-time. She then began a full-time study of the thangka practice with a master in San Francisco.
In honor of her stepfather, she completed this White Tara to remove all of her father's health obstacles and ensure his long life, as well as in honor of her Lama, Pema Khandro Rinpoche. Rindzin has completed and gifted an enhanced image of this White Tara inlaid with gold to ensure her teachers' long life and to remove any health obstacles. Rindzin has also gifted this one of a kind White Tara image to Ngakpa International and advised that whoever received this White Tara will also receive the blessings. This special thangka image will not be reproduced outside of Ngakpa International or for any other purposes. The image is meant for members and practitioners of Ngakpa International only, however, because of the importance of the Dakini Mountain location, donors now have an opportunity to receive this very special print of White Tara.
Message from the Artist
"This White Tara was made with great devotion and in a traditional manner. The original is stretched cotton sized with yak glue. The paint was made from stone pigments mixed with various binders and acrylic paint was used as well. The painting itself is painted in Karma Gadri style, which has greater compositional depth and detail as it combines all other styles, and is also considered a depiction reference of the 'pure land'. The two flowers in front are for my stepfather and mother. During its creation mantras and pujas were performed. When the eyes were 'opened,' referring to the painting of the eyes last to bring the thangka to life, it was done on the first day of the full moon. When done properly, the thangka will be 'alive' and subtle energy emanating from the image will affect the practitioner. If you are to receive one of these images please treat it with respect, devotion, and honor. It will benefit your life."
The artist has donated proceeds for a limited number of these prints as gifts for the donors of Dakini Mountain, as follows:
Archival Pigment Print – on Archival Paper
$1200 Donation – Small size 8×10"
Archival Pigment Print – on Premium Canvas
*Enhanced by the artist*
$2400 Donation – Small size 9×11
$3600 Donation – Medium size 12×14.5
$5000 Donation – Large Size 17×22 (*only one available in this size)
*Canvas prints to be framed or brocaded by the donor
Please make your Donation directly into our Dakini Mountain GoFundMe Campaign, and we will contact you for details on where to send your rare and beautiful One-of-a-Kind White Tara Thangka print.
"White Tara is the form of Tara associated with peaceful and healing energies.  She has seven eyes: a third eye in her forehead, and four more in the palms of her hands and the soles of her feet, symbolizing her ability to see whatever is ailing whomsoever, wheresoever.  Her left hand holds the stalk of a blossomed lotus with a blazing wish-fulfilling jewel on top, while making the gesture of fine discernment to stimulate the precise insight and wisdom of her proteges, holding up the three back fingers to represent the three jewels of refuge: Buddha, the Teacher, Dharma the reality (as well as the teaching of how to understand it), and Sangha, the community of those who do understand it or are trying to as best they can. Her left hand extends downward with the open palm forward in the boon-granting or, more literally, "giving of her best" gesture.  When any Tibetan or Mongolian or Manchurian Buddhist is sick, they only have to recite her mantra, om tare tuttare ture svaha, and if their faith is strong enough they will instantly feel better and regain good health."
-A Shrine for Tibet
The Alice S. Kandell Collection, 2009
---
Want to be sure you don't miss any news?