Starts this Thursday

Take your practice to the next level
Join Pema Khandro Rinpoche, Aruna Rig'dzin and Satya Shiva for a deep experiential dive into foundational meditation methods and practices, learn to teach them to others, and discover the secrets of mind that the ancient yogis knew!
---
Join Pema Khandro Rinpoche
Sept 28 & 29 –  Malibu Mountains, CA
Commune brings together a devotional, radically talented, creative + multicultural cast of ceremonial leaders, yoga/meditation instructors, teachers, musicians, dj's, and guests, to create an expansive, transformational journey on this 3-night retreat in community.
---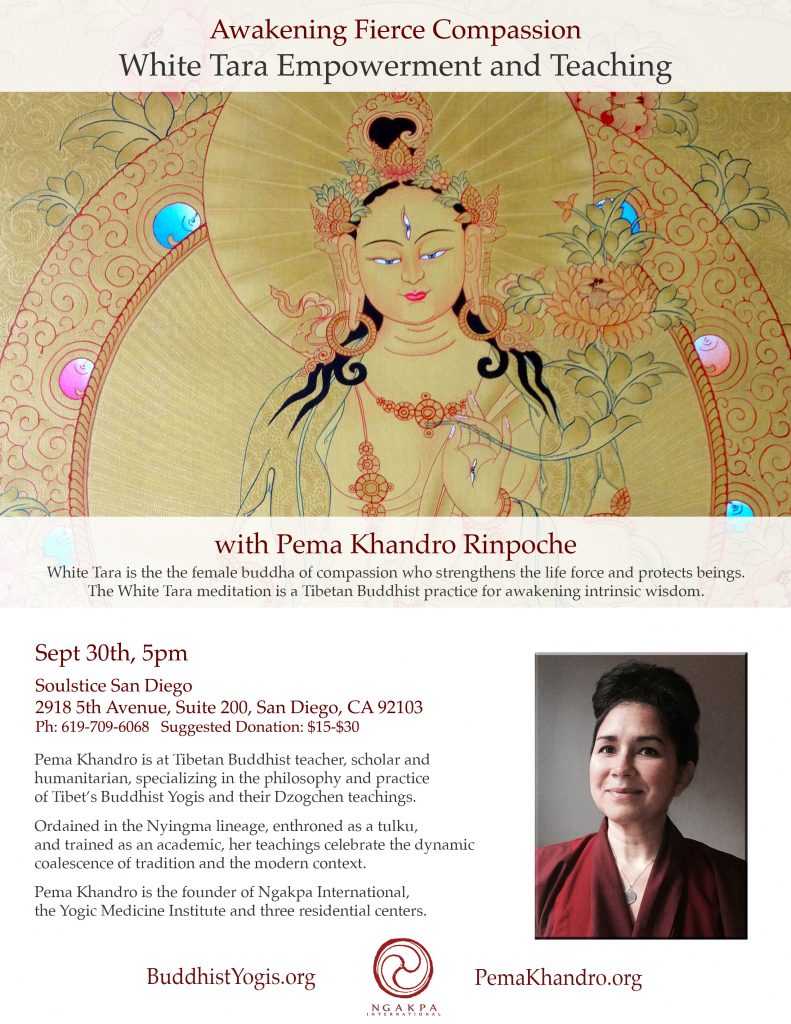 White Tara is the the female buddha of compassion who strengthens the life force and protects beings. The White Tara meditation is a Tibetan Buddhist practice for awakening intrinsic wisdom.
Sept 30th, 5pm


Soulstice San Diego
2918 5th Avenue, Suite 200, San Diego, CA 92103
---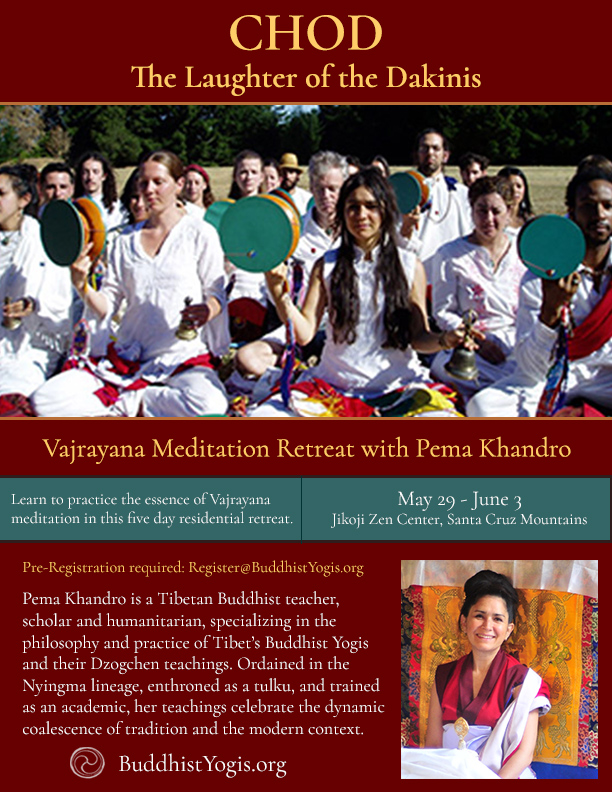 This meditation intensive focuses on Buddhism's esoteric practice for transforming the most difficult experiences into opportunities for awakening. It is a method which harnesses the heroic energy of enlightened intent to change neurotic mind patterns and heal from traumas. It is a practice for opening to intrinsic wholeness, loving compassion, and natural resilience.
---
Upcoming Events