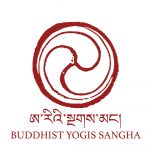 At times of high emotion, at the bedside of someone dying, during Solstices, Eclipses, and Earthquakes – Tibetan Buddhists recite the prayer, the Kunzang Monlam to guide all who hear it to liberating awareness. This one-day urban retreat explores this prayer and its extraordinary view of the mind and emotions from the perspective of The Great Perfection (Dzogchen). It explores how our awareness can become distorted by delusions, how to dispel the darkness and return to one's intrinsic buddha nature.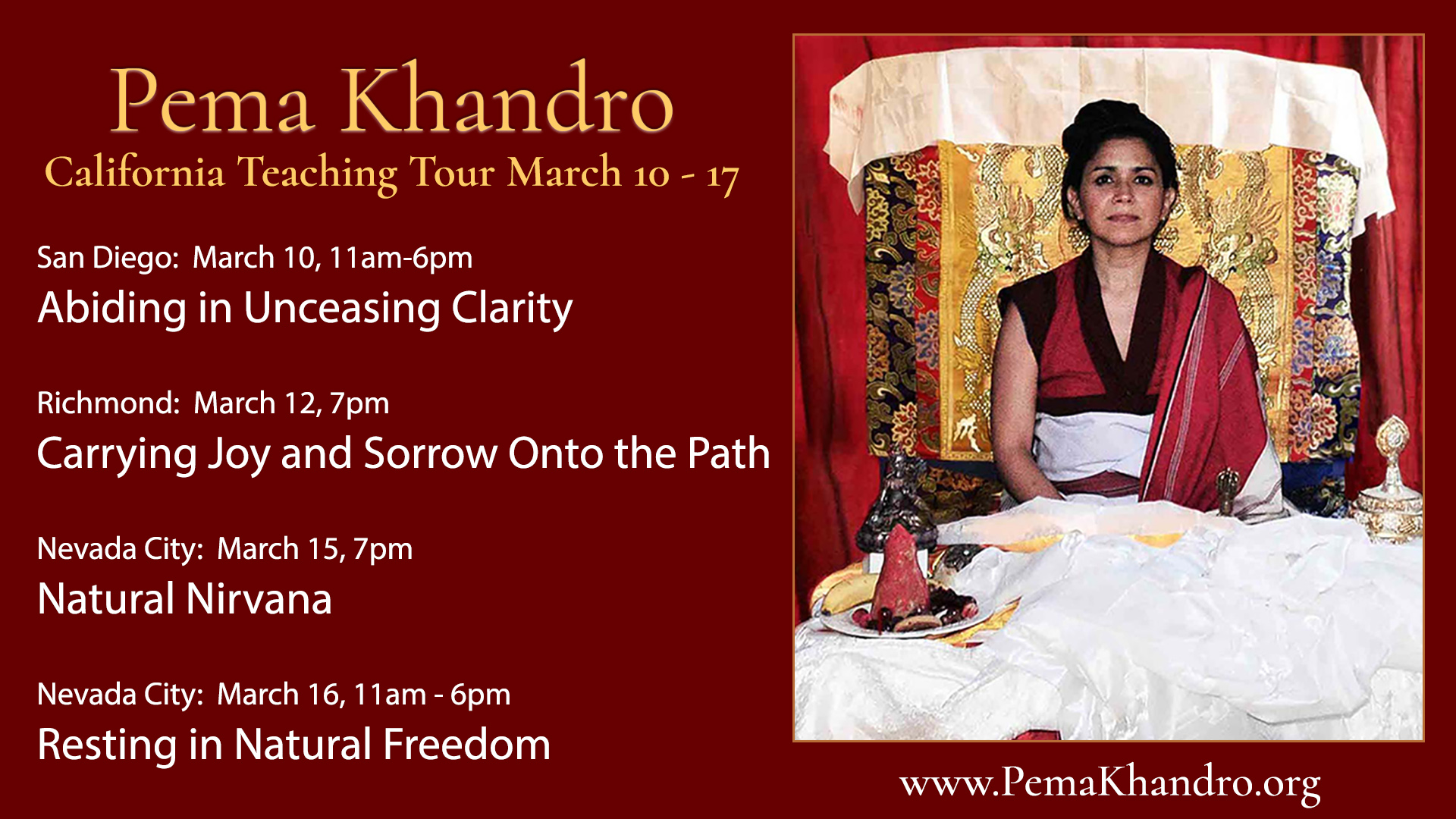 ---
Special Thanks!
We did it!
The rise of Dakini Mountain is here!
This is only possible through the support of many friends:
Special Thanks to Gyaldak Rinpoche for obstacle-removing rituals, and thanks to Lobsang for sponsoring these practices.
Special Thanks to all those who offered obstacle-removing practices for Dakini Mountain: Namkhai, Tenzin, Ali, Satya, Tashi, Ngawang, Nyima, Khalden, Kunzang, Ganga, Janak, Mikyo, Laura, Tsal'gyur, Fereshteh, Yene, Dedzin, Dawa, Aruna, and Kundini.
Thanks to all who donated to our fundraiser: Richard, Laura, Tashi, Janak, Max, Mary Kay, Khalden, Kerryn, Sheila, Ngawang, Z, Diedra, Trusha, Wendy, Darius, Carol, Abraham, Dee, Malcolm, Satya, Yene, Steve, Elena, Conrad, Valerie, Harlem, Malika, Aruna, Zat, Ahlea, De'Dzin, Shivani, Christopher, Jesse, Ganga, Kabir, Penelope, Kaia, James, Andrew, R. David, Liz, Lou, Shirley, Serge, Ian, Kundini, Ali, Morgane, Cindy, Marianne, Tsal'gyur, Aimee, Malika, Daniel, Bernie, Dagme, Sarah, Richard, Jack, Laurie, Keith, Jeffrey, Kristine, Susan, Jerry, Owen, Rindzin, Anthony, Qin, Brenda & Virgil, Linda, Pualani, Gloria, Richard, Clare, Thokmey, Annie, Deshe, James, Rosanne, Paul, Evangeline, Tim, Mikyo, Karen, Lee, Lise, Preston, Fereshteh, Maria, Devin, Dylan, Denise, Kamali, Yeshe, Marie, Carlos, Dana, Marv, Namtak, John, Robert, Abra, Robin, Mark, Nette, Tazuko, Zoe, Willow, Kellie, Karen, Laura and Katya.
Also, it would not have been possible without our friends who offered their support, extended kindness, offered their time, services, loans, advice:At the Berkeley Center – Mark, Khalden, Tsal'gyur, Darius, Monica Deka, Allison Pretto, Matthew Siegel, Dev.
For Dakini Mountain – Mark, Ross Collins, Neil Kirpalani, Lobsang, Corrina Hansen, Patricia Krowel, Lars and Birken.
Our Dakini Mountain Committee – Ngawang, Satya, Aruna, Zannette, Khalden.
The Residents of the Berkeley Gompa who supported and helped the transition – Namtak, Sara, Nigel, Lorrie, Darius, and Tsal'gyur.
Our 2018 Leadership Team who steadied our ship during the process – Aruna, Satya, Tsal'gyur, De'dzin, and Mikyo.
Our new 2019 Leadership Team – Aruna, Satya, Tsal'gyur, Janak and Kundini.
And the Vajra Sangha who are the heart of our community – Ali, Aruna, Dawa, De'dzin, Dri'med, Fa Jun, Ganga, Janak, Khalden, Kundini, Kunzang, Lobsang, Malika, Mikyo, Namgyal, Namkai, Namtak, Ngawang, Norbu, Osel, Thokmey, Pualani, Rigpa, Rindzin, Satya, Serge, Tashi, Trogyal, Trusha, Tsal'gyur, Yene, Zat.
The greatest thanks goes to Aruna, one of our Directors of Ngakpa International and our CFO. For her, this was an effort made every day without reprieve for six months straight of high pressure, high stakes negotiations, decisions, legal research and consulting with all involved. I got used to speaking with her and making excruciating decisions on almost a daily basis, but she had many more hours, every day, of countless meetings, letters and legal processes with everyone else involved. I feel so proud that a woman of such extraordinary leadership, determination, and skill guided us through this process. Whatever she didn't know how to do (like engineer solar panels!), she learned, doing whatever was needed to make it happen. Thank you, Aruna!