Tonight – Online at 6pm PT
Open Teaching with Pema Khandro – Excellent Path to Enlightenment
A 30 minute guided meditation and online teaching with Pema Khandro.
Free and open to the public.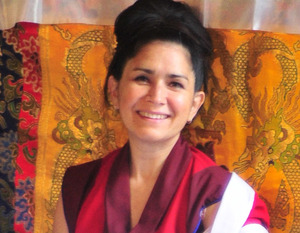 This is a monthly class to support your meditation practice and meet the challenge of integrating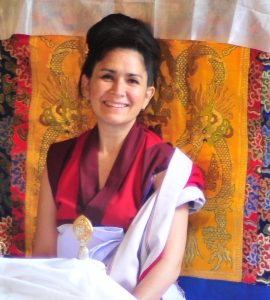 meditation into a full, dynamic life. This class will include meditation instruction, Buddhist teachings on the text "Excellent Path to Enlightenment", and remedies for navigating through challenges to practice.
To help support busy Buddhist Yogis in keeping a regular practice, Open Program Meditation Class is held with Pema Khandro every fourth Wednesday of the month at 6pm-6:30pm PT / 9pm-9:30pm ET.
A link for the class will be sent to your email box 24 hours before the event and again 1 hour before the start time.
Free your body of deep-seated toxins and undigested material.
Far deeper than fasting can go, this weekend retreat will guide you in how to safely uproot the toxins that are buried in your system. You will be guided through a traditional cleanse based on the ancient wisdom of Ayurveda, Traditional Chinese, and Himalayan Medicine. The retreat also includes bliss yoga, meditation, organic vegetarian meals, digital detox, silence, and communion with nature for a holistic mind-body renewal.

---
 2019 Year at a Glance
Online Training
Nov (dates TBA)  –  Bodhisattva Training
San Diego, CA
Nov 21  –  Public Teaching with Pema Khandro Rinpoche
2019 Weekly Online Classes with Pema Khandro
Wednesdays at 6pm PT / 9pm ET
1st  Wed  –  Vajrayana Training
2nd Wed  –  Dzogchen Day for Members
3rd  Wed  –  Ngakpa Seminary
4th  Wed  –  Open Teaching – Free for the Public
4th Wed   –  Ngakpa Training Level 1, Open to Vajra Sangha, 6:45pm PT
1st  Mon  –  Presence as the Path
2nd Mon  –  Vajrayana LIVE
3rd  Mon  –  Presence as the Path
4th  Mon  –  Chod Group Practice