Dear Friends,
Thank you for your continued support in 2017. Because of you, Ngakpa International continues to offer in-depth Buddhist Education worldwide.
Thanks to you we were able to offer:
137 Programs in 2017. This was 23 more programs than in 2016, and 70 more programs than in 2015!
We served 879 Participants and 66 Members.
We offered 87 Free Classes and we gave $10,700.00 of Financial Aid to those with financial hardship.
This was also another year of training leaders, teachers, counselors, doctors and health professionals.
20 people spent 60 hours in Meditation Instructor Training and 16 of these graduated going on to become Certified Meditation Instructors. They have already offered classes all around the world, from our center in Berkeley to Canada and even Bali!
This September, 23 people spent 25 hours in Buddhist Leadership Training, and 18 went on to take the Bodhisattva Vow!
Our activities happened all over the globe. This year, Pema Khandro Rinpoche was a presenter at the International Buddhist Women's Conference in Hong Kong. She was also one of the featured teachers at the Lion's Roar Retreat in New York. While she went to Tibet and hand-delivered donations to Ngakpa schools in the Himalayan region,  His Eminence Gyaldak Rinpoche offered rituals, teachings, and blessings at our Ngakpa school here in the West. We also hosted two Guest Lamas in our centers in California. In pursuit of our commitment to support wellness in body and mind, we led our signature Detoxification and Cleansing Retreats in California and Mexico, and all the while our local leaders led regular Meditation Classes in five cities and our Residential Centers fostered 30 residents.
Pema Khandro Rinpoche has continued to offer us extraordinary access to in-depth training and education in the esoteric Buddhist teachings of Vajrayana and Dzogchen. Through Vajrayana Training and Ngakpa Seminary, she has guided students in a classical Buddhist intellectual education while also offering retreats to give ongoing training in the contemplative sciences of the Buddhist Yogis. This past summer's annual Dzogchen residential retreat at Mount Madonna was a major success with serious practice and serious joy.
This has all been possible due to the massive effort, ceaseless teaching, and tireless generosity of our beloved teacher, Pema Khandro Rinpoche.
But she cannot do this alone – your help is needed to make the continuation of this mission possible. We rely on donations to fund our activities, less than 50% of our operations are covered by tuition –  it is donations that make our activities continue!
In particular, we rely on our End-of-Year Fundraising Drive to keep our activities thriving for another year. So please remember us in your year-end giving and Make a Donation Today.
We are a small grassroots organization, so your donations, however small or big, have a direct, potent impact.
CULTIVATE GREAT ACTS OF GENEROSITY
"We can work together to create the world we want to live in through education, kindness and generosity."
~ Pema Khandro

You may make a one-time gift and you may also give monthly by being a Member. And for those of you have donated before, for this we heartily THANK YOU! We hope you will consider making a Year-End Donation!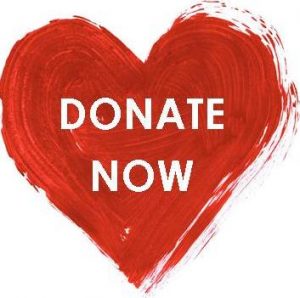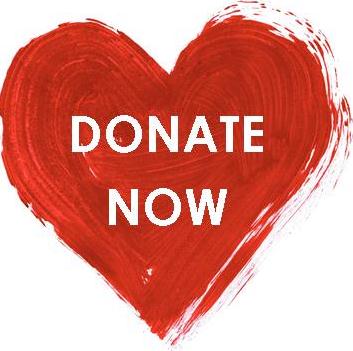 Ngakpa Intl is a 501(c)3 non-profit organization. All donations are Tax Deductible.
Federal Tax Id# 68-0529687.
Below you will find some Very Special Gifts we'd like to give you to say Thank You for your kind donation. Please help us reach our $21,000 goal by the years end!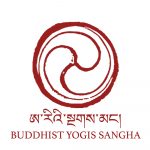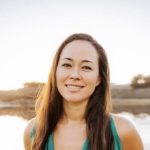 Satya Shiva
Chief Operations Officer
Ngakpa International
BuddhistYogis.org
Special Gifts for You

The following three very large thangka prints from Tibet were hand selected by Pema Khandro Rinpoche during the Monkey Year Pilgrimage, carried back for her personal collection, and have been on display within the Meditation Hall at Khandro Ling Center in Virginia ever since.

The Monkey Year is significant because it is considered the Year of Padmasambhava's birthday, the most auspicious year for Tantric Buddhism, which cycles around only every 60 years.

It is a print on canvas in the style available in Tibet, with a beautifully embroidered brocade which matches the collection in the Khandro Ling Meditation Hall. The entire dimensions are 67″ x 43″ while the print dimensions are 33″ x 22″.  These three special thangkas are first-come-first-serve to those who donate $4,000 – click the links below!

8 Forms of Padmasambhava
Golden Padmasambhava
Orgyen Menla: Padmasambhava Medicine Buddha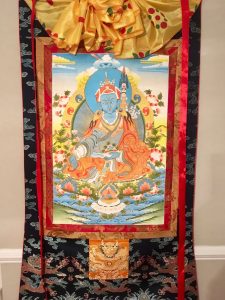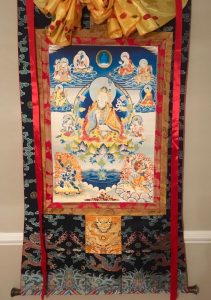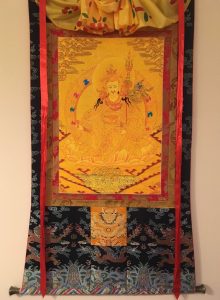 Gift for All Donors
Guided Meditation Video from Pema Khandro
As an additional Special Thanks, ALL year-end donors will receive a Free Guided Meditation Video from Pema Khandro Rinpoche. Donate Now and receive your Free Gift!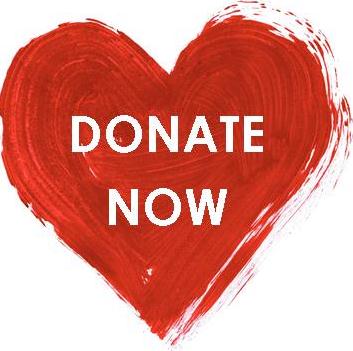 Want to be sure you don't miss any news?