Ngondro Training, Module 1 – The Field of Buddhas
With Pema Khandro
February 27, 2023
Ngondro Training
Enter Vajrayana by following the well-tread path of Longchen Nyingthig Ngondro, the cherished practice of esoteric Buddhist preliminaries practiced by the great Tibetan yogis for three hundred years. A continuous living Buddhist tradition among Tibetan Yogis in Tibet today, Longchen Nyingthig represents a direct approach to tantra and Dzogchen combined. This begins with Longchen Nyingthig Ngondro meditation in four modules. This series of meditations provides the foundation of esoteric Buddhist view of the world, vows and ritual practices. The new cohort Ngondro Training begins February 27th, 2023.
Ngondro is a series of Vajrayana meditation practices for cleansing, training and empowering the body-mind. Also known as the 'tantric preliminaries,' ngondro literally means 'before going,' referring to the training one needs to be on the path of liberation.
Ngondro also serves as the foundation for the highest practices of Tibetan Buddhism, it is the pre-requisite to Tsa-lung and Dzogchen practices. Ngondro represents the cognitive, physical, emotional and philosophical components which are keys to the practice of liberation.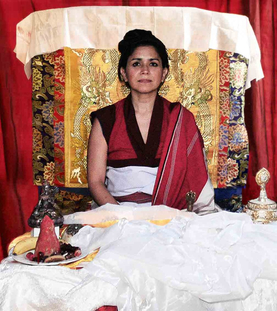 Join the Ngondro Training at the first Live Webinar Class with Pema Khandro on February 27th 2023.
Self Paced Classes and Live Webinars Webinars with Pema Khandro
Ngondro self-paced classes and live webinars will be led by Lama Pema Khandro, scholar and teacher of Tibetan Buddhism. Khandro-la's teachings emphasize Buddhist philosophy and practice from a trauma-informed, feminist perspective that engages tradition with the great questions of our time. Classes with Pema Khandro will be given by self-paced videos and live meetings once a quarter, with practice sessions led in between by Tsalgyur.
Ngondro in the Dzogchen Tradition
This Ngondro training focuses on the foundational esoteric practices of the Nyingma tradition, of Tibetan Buddhism which emphasizes reliance on intrinsic wisdom, through its highest teaching, Dzogchen. The Heart of the Vast Expanse is a cherished ngondro cycle of the Nyingma lineage. It is also known as the Longchen Nyingthig, (klong chen snying thig). This is a cycle revealed by the brilliant eighteenth century Buddhist yogi, Jigme Lingpa, poet, leader, historian, and treasure revealer, whose texts synthesize Longchenpa's teachings.
Pema Khandro recommends Ngondro teachings for serious students who wish to do intensive contemplative training, in an accessible format. Dedicated to training yogis, householders and lay people outside of the monastery, Pema Khandro presents these practices in their concise, essential form. This comprehensive course on Ngondro is taught in four modules to support the accomplishment of practice over the period of one year, with the training modules completed in nine months.
Monday Night Ngondro Practice Led by Tsalgyur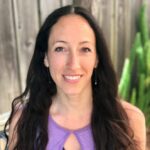 Ngondro students can enjoy support to accomplish the accumulations with a weekly online practice group. It is optional to join with your ngondro community every Monday night in Ngondro practice led by Tsalgyur.
About Tsal'gyur Dorje Tsalgyur has been studying with Pema Khandro since 2005. She is the Membership Co-ordinator and Registrar for the Buddhist Studies Institute, and has been on the leadership team for Ngakpa International since 2012. Tsal'gyur is a certified Yoga Instructor, Meditation Teacher, and a Teaching Assistant for the Buddhist Studies Institute and is a Pancha Karma Technician for the Yogic Medicine Institute.
Join the Ngondro Community
Monday community practices and sign up for your Ngondro partner to support each other through the journey!
---
Heart of the Vast Expanse – 4 Modules Self Paced Modules + Quarterly Live Webinars with Pema Khandro
Module 1: The Field of Buddhas
Module 2: Purifying the Mind
Module 3: Mountain of Jewels
Module 4: Intrinsic Wisdom
Module 1: The Field of Buddhas ~ February 27th 2023
Purification of Speech
Generating A Refuge Field
Raising Enlightened Intent 
Module 2: Purifying the Mind ~ April 24th 2023
Vajrasattva Meditation
Purification of Karma
Module 3: Mountain of Jewels ~ June 19th 2023
Mandala Offering
Vajrayogini Practice
Seven Line Prayer
Module 4: Intrinsic Wisdom ~ August 21st 2023
Receiving the Four Empowerments
Merging into Buddhahood

Live Class with Pema Khandro ~ First Monday of Each Module 5-6:30pm PT / 9-10:30pm ET
Live Online Weekly Practice Group with Tsal'gyur ~ Mondays 5-6pm PT / 9-10pm ET
---
TUITION
Advanced Enrollment Discount (by 1/31) – Whole Training: $645
General Tuition Whole Training: $699

General Tuition – Pay Per Module: $254
50% Discount for Snow Lion Members and Vajrayana Training Participants: $350
Free with All Access Pass
*Apply Member Codes at checkout for Membership Discounts
---
Financial Aid
Financial aid scholarships are available.
The course costs are set at a minimum fee already, with financial aid built into all tuition rates. Because we are a non-profit organization, the costs of all activities and overhead of our organization must be covered by the participants of the courses or donations and all courses are offered at below cost. For those who are experiencing genuine financial hardship and wish to enroll in the course, Financial Aid applications are available.
Financial Aid Scholarships are 50% discount off of per Module price: $127 per Module.
Applications must be received in advance; Financial Aid Application (link)
Leader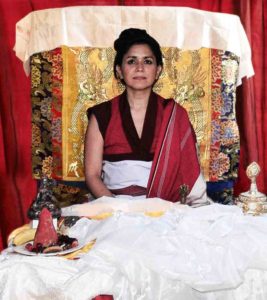 Pema Khandro
Pema Khandro is an internationally renowned teacher and scholar of Buddhist philosophy. Ordained in the Nyingma lineage, enthroned as a tulku, and trained as an academic, her teachings celebrate the dynamic coalescence of tradition and the modern context. She is the founder of Ngakpa International and its three projects: The Buddhist Studies Institute, Dakini Mountain and the Yogic Medicine Institute. In her work as a Buddhist teacher she is an authorized Lama and lineage holder of the Nyingma and Kagyu traditions and was enthroned to carry on the lineage of her predecessor, the first Pema Khandro, an early twentieth century…
Learn more about Pema Khandro