The Shocking News about Dakini Mountain

We had no idea things would happen this fast
For some years our sangha has outgrown our Berkeley Center and we have been renting retreat centers for our events. But the ultimate goal has been to own our own retreat center for the 4-6 retreats we hold every year. Pema Khandro Rinpoche has been talking about this future retreat center –  Dakini Mountain – since 2004. Last year, we began searching for properties but it was difficult to find something that fit all our criteria. But now the time is finally upon us!    
On Sept 1st, after a town hall meeting, our sangha members voted to sell the Berkeley Gompa and reinvest in the Dakini Mountain vision. After a unanimous vote, we put an offer in on the dream property near Lake Tahoe that Pema Khandro Rinpoche visited in August.
Even though our funding is limited and timing uncertain, due to the need to wait for the Berkeley Gompa to sell, we decided to place an offer.

To our amazement, the owners countered with an offer that could be within our range!
In order to open escrow (to purchase the property):


We need to raise $25k by Monday, September 17th.



We will also be fundraising for $150k by years end.
Can you help make Dakini Mountain a reality?



Every donation big or small makes a difference.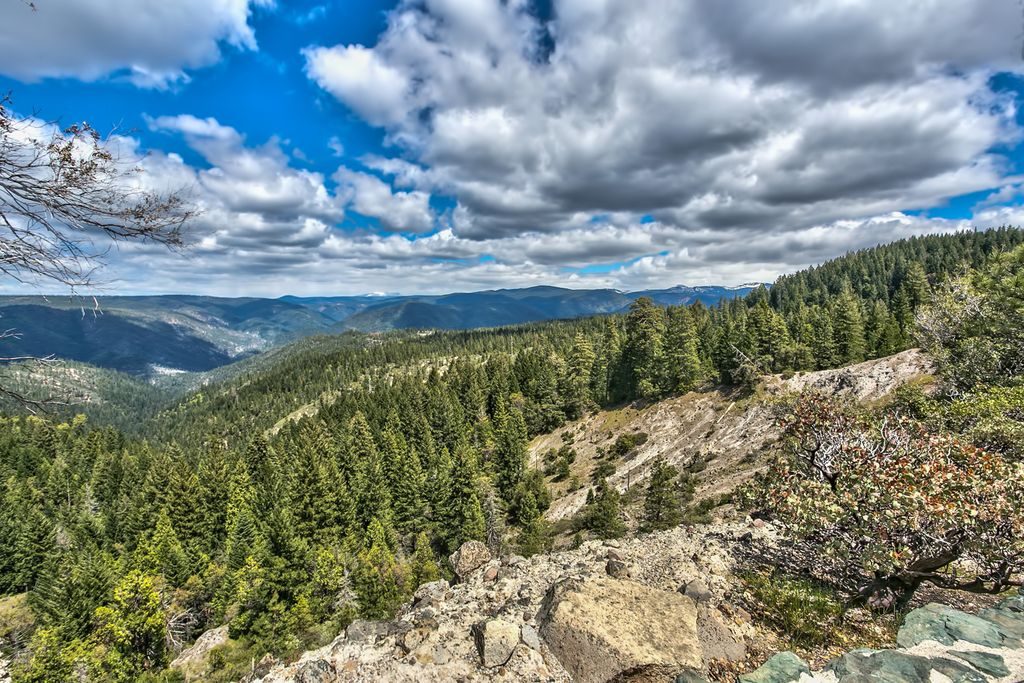 How will Dakini Mountain affect our current Centers?
Once we sell the Berkeley Center, the current Chief of the center, Tsalgyur, will open a new, smaller community center as a rental. This would allow us to continue offering morning practice as well as meditation classes and other events for the public. So the Berkeley community would continue to be served in a form that is more sustainable. The House of Bodhichitta in Santa Cruz would continue in its current location where we have seven residents.
The property we have found is an overwhelmingly beautiful 35 acres, already on solar power and has enough room for our sangha to grow into. Pema Khandro Rinpoche visited the property in August and told us that it reminded her of Tibet. It has expansive views, pine forest, a swimming pond, a gorgeous park-like lawn with a stage for outdoor events, and a lodge. We need your help to make this happen!
In order to open escrow (to purchase the property):


We need to raise $25k by Monday, September 17th.



We will also be fundraising for $150k by years end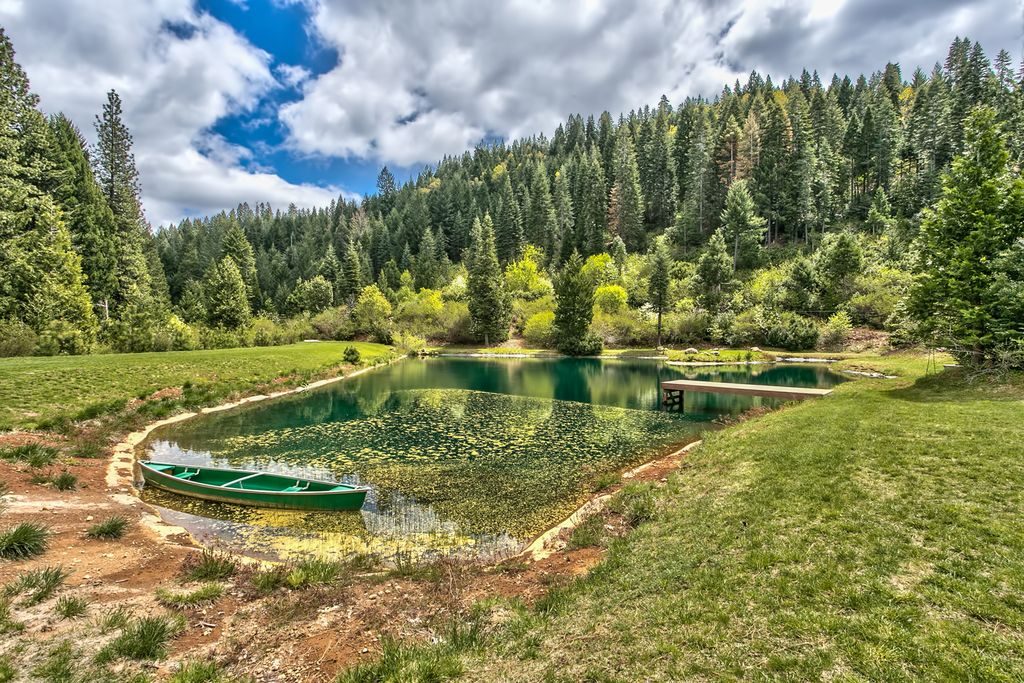 ---
Pema Khandro Rinpoche's featured article
in Lion's Roar on Cultivating the Boundless Love of a Bodhisattva.
"When our love is tired or has hit its limits,
Buddhism suggests we open our hearts further
and tap into a more expansive love."
---
Join Pema Khandro Rinpoche in Malibu
Sept 28 & 29
Commune brings together a devotional, radically talented, creative + multicultural cast of ceremonial leaders, yoga/meditation instructors, teachers, musicians, dj's, and guests, to create an expansive, transformational journey on this 3-night retreat in community.
---
Join Pema Khandro in San Diego
White Tara is the the female Buddha of compassion who strengthens the life force and protects beings. The White Tara meditation is a Tibetan Buddhist practice for awakening intrinsic wisdom.
Sept 30th, 5pm
Soulstice San Diego
2918 5th Avenue, Suite 200, San Diego, CA 92103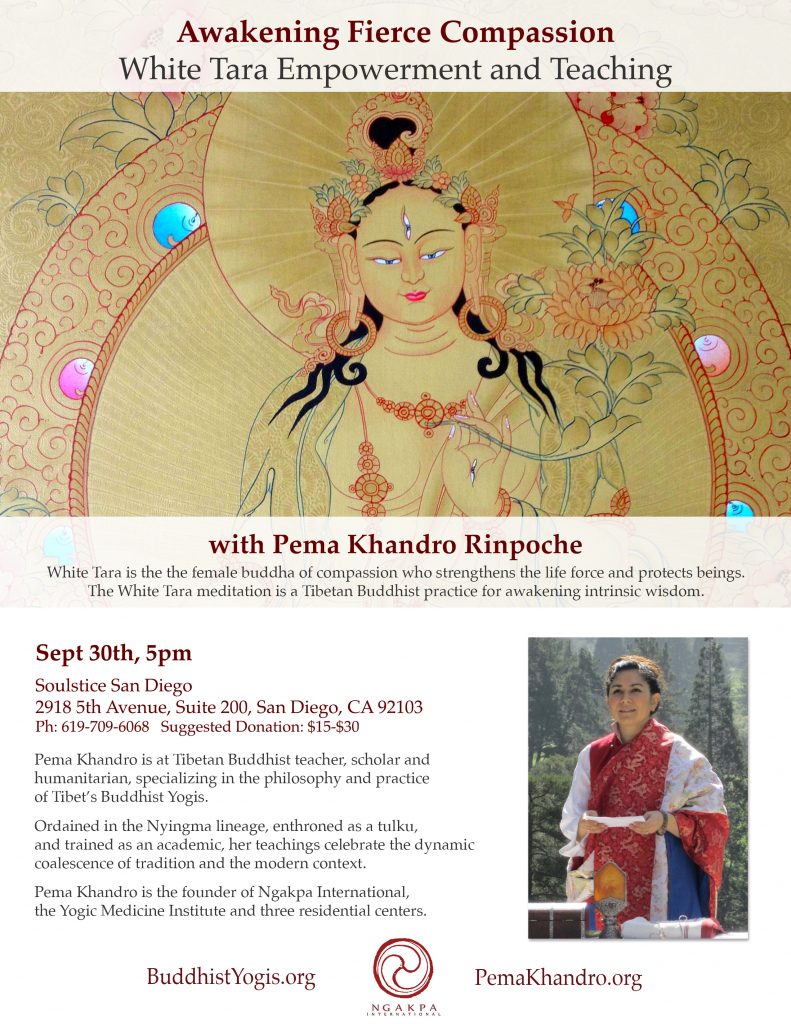 ---
Join Pema Khandro in Virginia
Chod Intensive
Oct 26-28, Charlottesville, Virginia
This meditation intensive focuses on Buddhism's esoteric practice for transforming the most difficult experiences into opportunities for awakening. It is a method which harnesses the heroic energy of enlightened intent to change neurotic mind patterns and heal from traumas. It is a practice for opening to intrinsic wholeness, loving compassion, and natural resilience.
---
Upcoming Events
Sep 28 & 29      –  Commune Retreat, Malibu Mountains, California
Sep 30               –  White Tara Empowerment & Teaching, San Diego, California
Oct 19 – 21        –  Vajra Sangha Retreat, Khandro Ling Retreat, Virginia
Oct 22 – 25        –  Group Leader Training, Khandro Ling Retreat, Virginia
Oct 26 – 28        –  Chod Intensive, Khandro Ling Retreat, Virginia
Weekly Online Classes


Wednesdays at 6pm PT / 9pm ET

1st  Wed  –  Vajrayana Training

2nd Wed  –  Dzogchen Day for Members

3rd  Wed  –  Ngakpa Training for Varja Sangha students

4th  Wed  –  Open Teaching – Free for the Public