________________________________________________________________
A LETTER FROM PEMA KHANDRO – HOW TO MEDITATE IN THE CHARNEL GROUNDS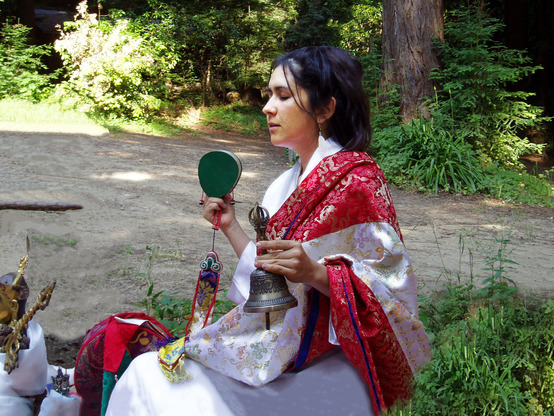 Dear Friends,
One of the most striking images of Tibetan Buddhism is that of the charnel grounds. This is not the pure lands of Mahayana, ideal conditions for attaining enlightenment. But instead it is a notion of a place that is dangerous, uncertain and where the gritty truths of life cannot be denied. In Padmasambhava's life story, he is kicked out of his home and goes to the place beyond the outskirts of town – he finds himself in a charnel ground and that is where he trains. Magically, he gets swallowed by a dakini, who turns him into a HUNG syllable. It's a radical, strange and wonderful tale of being initiated and reborn in the charnel grounds, the very place that people fear to go.
Similarly, in Mandarava's life story, she gets lost in the wilderness and Padmasambhava, speaking from his own experience, says to her, "a harsh place like this is an ideal place to train." The meaning of the charnel grounds and the wilderness in these stories strikes to the heart of Vajrayana concerns – the ability to meet intense experiences and engage with them as the path – as the domain of liberation. The charnel grounds and the wilderness are symbols of the experiences we will meet in life that will exceed our reference points and demand an immediate response. The point of Vajrayana is to train in the methods necessary to be ready for such moments, not with armor, but with openheartedness and a poetry of being that works with situations.
When I am training meditation teachers over the last few years, I often think that I am training people not to be able to teach in the pure lands, but in the charnel grounds, sending them out to the wilderness, to be ready to go out into a time of tumult and uncertainty. They will come face to face with the serious mental health needs of the community. They will meet with internal and external forces of oppression. They will navigate minefields of power and the interrogations of power. I believe this is why it is so important to train in meditation instruction with the full array of Buddhist resources intact, no one should go into the charnel grounds unprepared.
As we turn towards our new MIT training that will begin March 26th, I feel optimistic and determined. We are preparing the meditation instructors who will be braving a complex world, showing up as forces for peace, as resources for sanity in the post-pandemic times. To be of service in such times is a beautiful calling, and I look forward to providing a wealth of Buddhist resources to help them.
My very best to you always,
________________________________________________________________________
DAKINI DAY CHOD RETURNS SAT THE 26TH!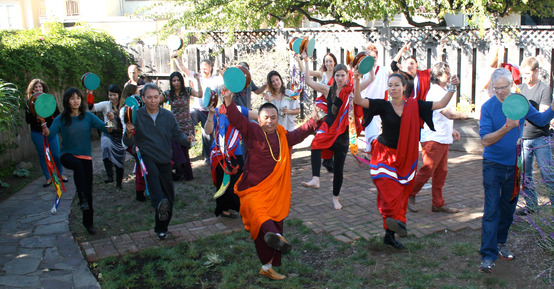 Letting Go of Illusions
Feb 26
1pm PT | 4pm ET
Join us on Saturday for meditation and
instructions on compassionate letting go
through Tibetan Chod meditation.
Chod is a meditation method through meeting fear and affliction with compassion. Rather than renounce these mind states, in Chod, they are allowed to transform and be reintegrated as keys to innate wisdom. Chod is an intermediate to advanced level Tibetan meditation practice. It involves, chanting, meditation, rehearsing dying and working directly with emotions and experiences. All are welcome. By Donation. This class is led by Pema Khandro, Tibetan Buddhist teacher and scholar.
Dakini Day Chod returns. This class will focus on the Laughter of the Dakinis, the Chod from Longchen Nyingthig.
_____________________________________________________________
THE WORLD NEEDS MEDITATION TEACHERS MORE THAN EVER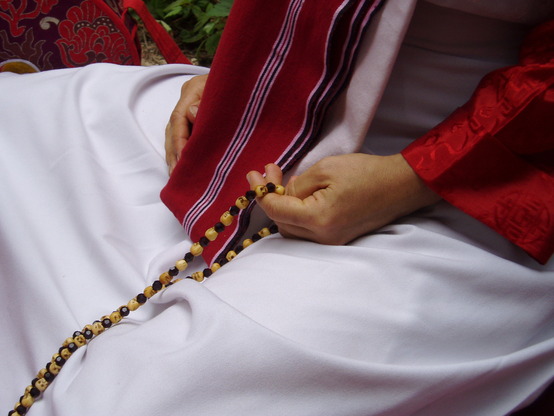 Meditation Instructor Training 2022
With Pema Khandro, Aruna Rig'dzen, & Dr. Satya
150 Hour Certification Training
Begins March 26, 2022
Learn how to support others in finding the freedom that comes from being able to control one's own mind.
As people all over the world turn to Buddhist meditation as a source of wisdom, we recognize the need for meditation teachers that are trained to meet the challenges of the future while remaining deeply connected to the robust philosophy, ethics, and practices of Tibetan Buddhism.
Meditation Instructor Training focuses on five forms of meditation, known as calm abiding meditation – Zhine, in Tibetan. The goal is resting in calm space of presence, to train to rest in the wakeful present moment, which is the only constant thing in life. Circumstances and bodies change, everything changes, but the capacity for wakeful presence remains. This is where we can find home, rest, and know exactly what we are.
_____________________________________________________________
PEMA KHANDRO'S NEW ARTICLE IN LION'S ROAR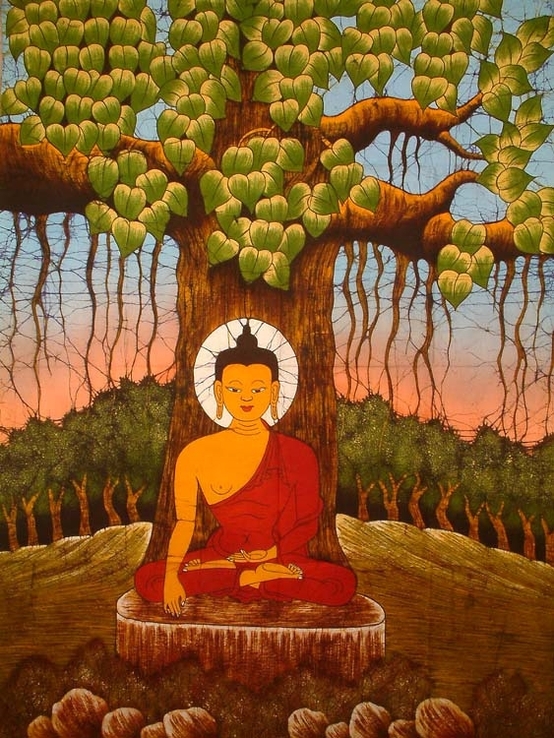 By Pema Khandro Rinpoche | February 14, 2022
"When our love is tired or has hit its limits, Buddhism suggests we open our hearts further and tap into a more expansive love. This opening is the first step toward awakening our natural heroism known as the bodhisattva's love. We can open up to greater love in moments of sorrow because our vulnerability and our compassion are intertwined."
_____________________________________________________________
LOSAR CELEBRATION FOR MEMBERS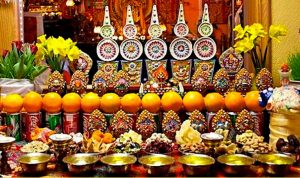 with Pema Khandro and Wonderful Sangha and Friends
Friday March 4
San Francisco 5:30-7pm  
New York 8:30-10pm 
London March 5 – 1:30am 
Australia March 5 – 12:30pm
Nepal March 5 – 7:15am
All members are welcomed for our annual
Tibetan New Year Celebration – Online!
There is so much to look forward to:
The Member of the year celebration.
Celebration of Iron Mice who finished Ngondro last year!
Celebration of those who finished 108 Chod!
Conversations about what you learned from the pandemic.
Celebration of accomplishments of the sangha members.
Buddhist jokes!
And so much more!!
Iron Mice, please wear black!
Water Tigers, please wear blue!
Members at large, please wear maroon or red!
If you can dress festively, please do so!
If you forget and wear random clothing, no problem!
Registration for the annual Losar celebration is limited to members only, but it is open to all members, new and long-time members. This is a time for the members from all the various programs to reunite and celebrate together. To find out more about member levels and benefits, or to become a member, visit Become a Member.
_____________________________________________________________
UPCOMING EVENTS & OTHER NEWS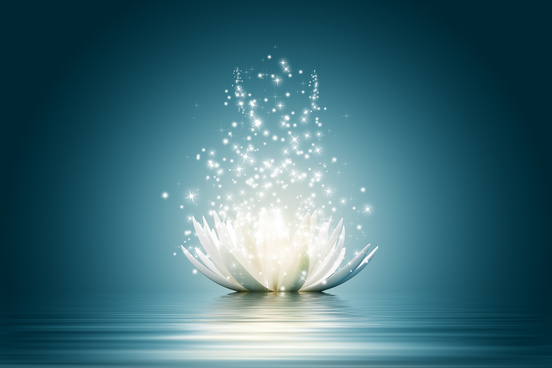 Monthly Programs at 6pm PT / 9pm ET
Every Day – Daily Meditation with Our New Teachers!
Every Monday – Ngondro Practice with Tsalgyur  
1st & 2nd Weds –Vajrayana Training with Pema Khandro
3rd Weds – Ngakpa Training (has pre-requisites)
4th Weds – Excellent Path – Free 30 Min Monthly Teaching with Pema Khandro
February
Feb 21 – Ngondro: Refuge & Bodhichitta Live Class w/Pema Khandro
Feb 19 & 26 – Meditation Instructor Training Final Practicum with Aruna Rigdzin & Dr. Satya
Feb 26 – Dakini Day Chod w/Pema Khandro
March 
Mar 4 – Losar Celebration for Members
Mar 12 – Meditation Instructor Training Graduation
Mar 19 – Resting in Dharma Poetry – 1 Day Retreat with Pema Khandro
Mar 26 – Next Meditation Instructor Training Begins
Mar 28 – Dakini Day Chod w/Pema Khandro
As more details roll out for our Upcoming Events, please visit the Event List Here.
_____________________________________________________________
SELF-PACED COURSES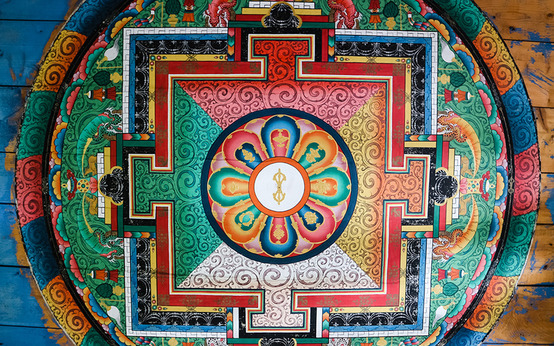 with Pema Khandro
Learn at Your Own Pace
Includes 5 video/audio recordings and class slides.
Does the study of Buddhism sometimes leave you overwhelmed with questions and contradictions? What is emptiness really? What is enlightenment? Is the goal of the path to transcend or show up? Why are there sometimes contradicting messages in different Buddhist books? What is Buddhist Tantra and what is its relationship to Dzogchen?
This course investigates the major principles of Buddhist Philosophy from the perspective of Tibetan Buddhism's great perfection teachings (Tib. rdzogs chen). In order to promote perception of oneself and reality with greater depth and perspective, it begins with an exploration of the Buddhist philosophy of personhood as a doorway to grappling with questions of ultimate reality. The classes focus on:
emptiness
the five Skandhas
the five elements
Prajnaparamita
the two truths and the unity of the two truths
prasangika madhyamaka
yogacara madhyamaka
the history of development of tathagatagarbha theory
Dzogchen Buddha-nature teachings.
_____________________________________________________________